Trump's Defensive Tweetstorm Backfires As Millions Now Question His Mental Stability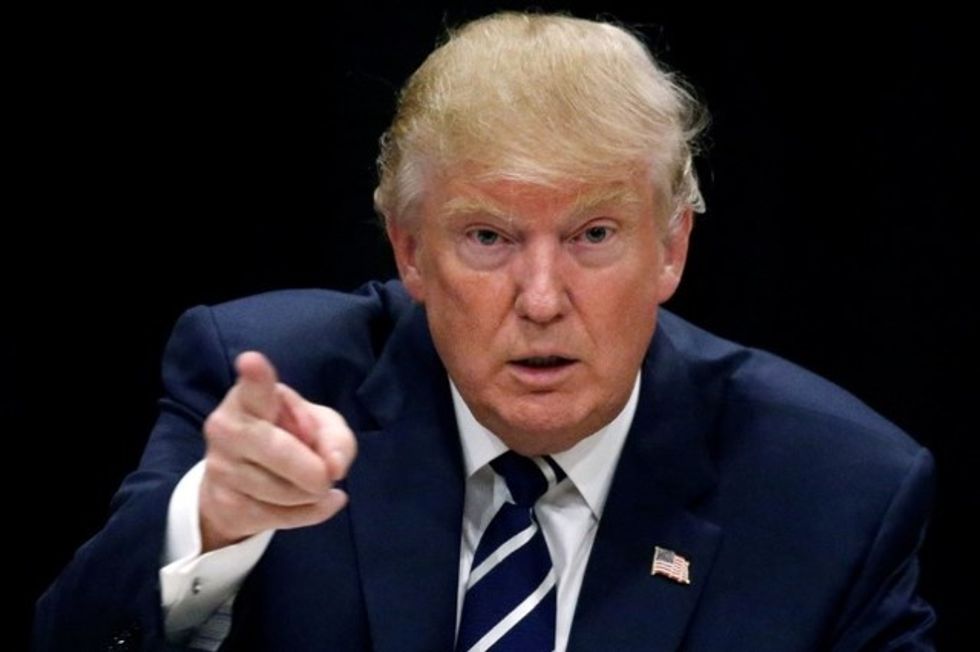 Reprinted with permission from Shareblue.com
Donald Trump's mental stability and fitness for office are now front and center in the minds of millions of people worldwide — and it's all thanks to a wild series of tweets he fired off early Saturday morning.
Trump, reacting to a series of stories that have called into question his mental stability, appears to believe that simply tweeting about the subject can make the entire, troubling storyline go away. But instead, his tweets have backfired.
Using the presidential bully pulpit to amplify the issue doesn't settle it, but in fact will introduce the concern to the minds of millions of people who might otherwise be unaware that it was even a concern.
Even worse, Trump's out-of-control tweets occurred as he huddled at Camp David with Republican leaders like Speaker Paul Ryan. Instead of pushing the Republican agenda ahead of the daunting 2018 midterm elections, Trump is busy complaining that people are wondering if he is mentally unwell.
Trump wrote that Democrats and the mainstream media "are taking out the old Ronald Reagan playbook and screaming mental stability and intelligence." He added, "throughout my life, my two greatest assets have been mental stability and being, like, really smart." He concluded by declaring that he is "not smart, but genius….and a very stable genius at that."
Coming on the heels of a disastrous week for his presidency, Trump just can't seem to stop himself from lashing out.
Most of his ire is directed at pushing back on stories stemming from "Fire and Fury," Michael Wolff's tell-all about his administration. The book got under Trump's skin so much that he even demanded a book ban — a move that backfired spectacularly, as the book is now a bestseller.
But he is also angry about reports that congressional lawmakers met with a prominent psychiatrist who is ringing major alarm bells about Trump's mental state, including the concern that he is deteriorating while in office.
The citation of President Ronald Reagan's mental health indicates just how out of his depth Trump is in his reactionary tweets. President Reagan was arguably the most famous person in all of history to suffer from Alzheimer's disease.
The former president's diagnosis was made public after he left office, in 1994. But his son, Ronald Reagan Jr., has said there were symptoms of the debilitating disease as early as his 1984 debate with Walter Mondale, months before he won re-election in a landslide.
The belief that Trump is not well will continue to spread, particularly because people who are fine — especially a world leader — don't have to keep saying how fine they are. For most normal presidents, they just are. They don't have to keep saying it.
But Trump does, and now the world suspects more than ever that there may truly be something there to be worried about.