Trump's Denouncement Of Sanctuary Cities Targets Police: Tim Kaine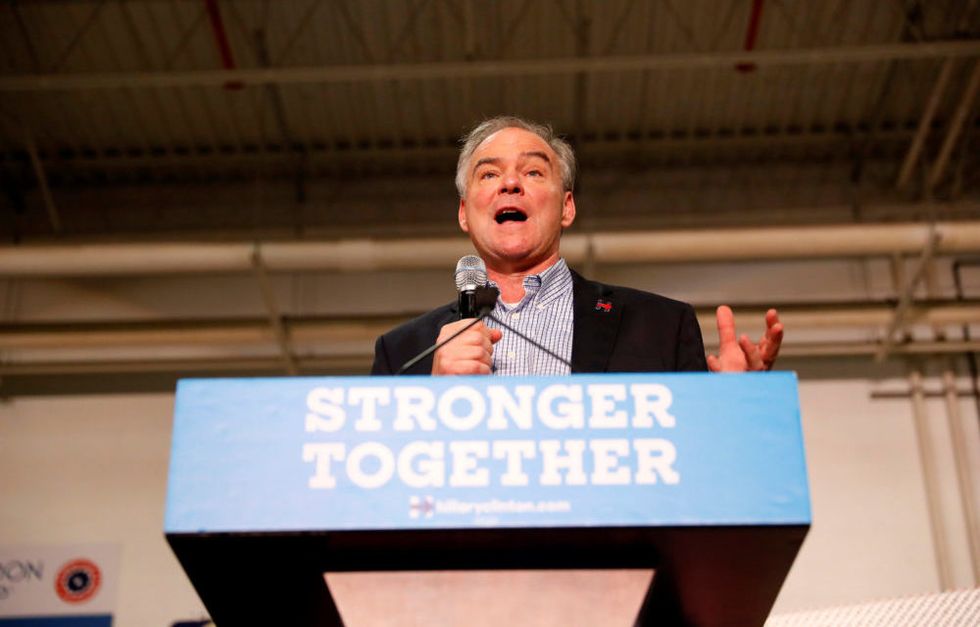 According to Democratic vice presidential candidate Tim Kaine, Donald Trump harms police officers with his denouncement of sanctuary cities as a tenet of his immigration platform. Kaine, based on his own experience as mayor of Richmond and governor of Virginia, said Trump is "basically […] going after police chiefs."
"And I trust police chiefs in terms of knowing what should be done to keep their communities safer and police departments and mayors a lot more than I trust Donald Trump," Kaine continued.
Trump has voiced his opposition to sanctuary cities before, but in Wednesday night's speech on immigration once again stated his goal of ending practice.
On CNN's "New Day," Kaine said he had dealt with the interplay between law enforcement and undocumented immigrants in his tenure as governor:
Let me give you an example from when I was governor. There was a program back then where some cities were joining in a program with [Immigration and Customs Enforcement] to essentially be deputized to do the work of the immigration service. My law enforcement officials, who are tough law enforcement people, came to me and said do not do this, because if the immigrant community starts to sees us as immigration officials, they won't call and complain about crimes in their neighborhood, they won't be witnesses in cases.
Although Trump and the Republican establishment haven't agreed on much, at least a few GOP politicians back Trump's view on sanctuary cities.
After Senate Democrats blocked a bill that would have forced sanctuary cities to cooperate with the federal government on deportations, Sen. Pat Toomey (R-PA) also called for the end of sanctuary cities: "With 11 million illegal immigrants in our country, there will be some who are violent criminals. It makes no sense to give those violent criminals any safe haven."
Photo: Democratic vice presidential candidate Senator Tim Kaine (D-VA) speaks at K'NEX in Hatfield, Pennsylvania, July 29, 2016.  REUTERS/Aaron P. Bernstein