Trump's Easter Message: A Racial Tirade Against Children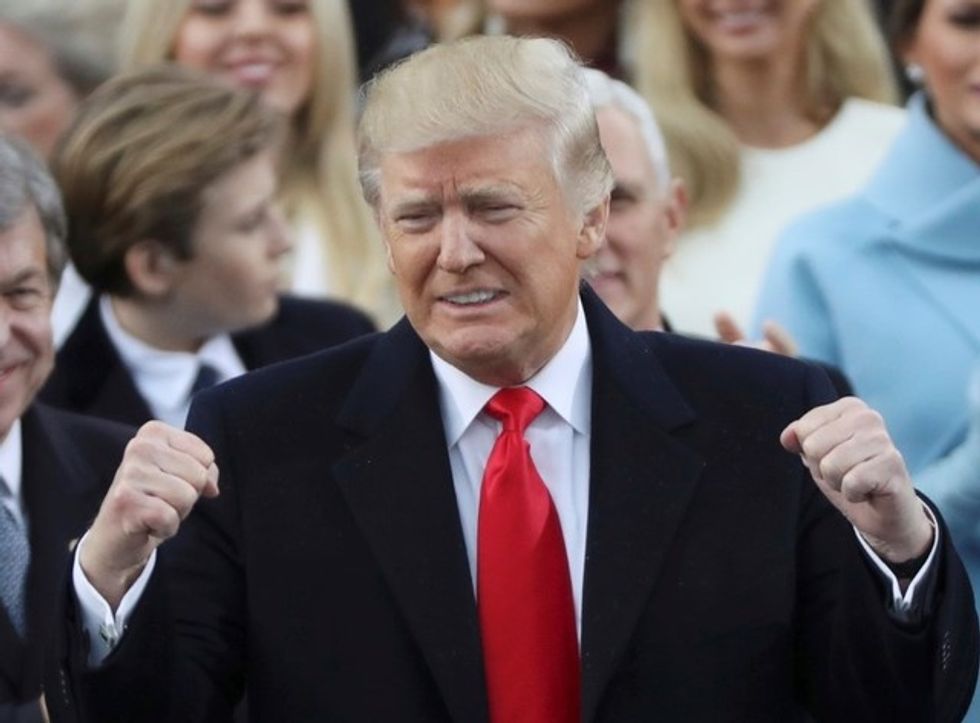 Reprinted with permission from Shareblue.com
Trump spent Easter morning rage-tweeting about immigration and threatening to punish children by ending his support for the Deferred Action for Childhood Arrivals (DACA) program, an Obama-era policy that allows qualified undocumented immigrants who were brought to the U.S. as children to stay in the country.
Just an hour after tweeting his Easter greetings to America, Trump took to Twitter to complain about "our dumb immigration laws" and rage about the people "flowing" over the border into Mexico and then into the U.S.
"Mexico is doing very little, if not NOTHING, at stopping people from flowing into Mexico through their Southern Border, and then into the U.S.," Trump ranted. "They laugh at our dumb immigration laws. They must stop the big drug and people flows, or I will stop their cash cow, NAFTA. NEED WALL!"
In another tweet, Trump claimed that "Caravans" of people are swarming over the U.S.-Mexico border, which he warned is "getting more dangerous."
While it's true that the Mexican side of the border struggles with high crime rates, the average violent crime rate for border cities on the U.S. side is actually lower than the national average.
Border Patrol Agents are not allowed to properly do their job at the Border because of ridiculous liberal (Democrat) laws like Catch & Release. Getting more dangerous. "Caravans" coming. Republicans must go to Nuclear Option to pass tough laws NOW. NO MORE DACA DEAL!

— Donald J. Trump (@realDonaldTrump) April 1, 2018
Trump might know more about border security if he actually read his daily briefings. Instead, he gets his "intelligence" from Fox News.
Even today, the language of Trump's tweet — referring to "Caravans" of people — matches up with a Fox News segment that aired about an hour before Trump's twitter outburst.
.@tomilahren on migrant marchers headed to US: We can have compassion for these people but it doesn't mean the laws don't matter – Americans come first pic.twitter.com/0ME64e2soo

— FOX & friends (@foxandfriends) April 1, 2018
Amid his Easter morning rage-tweeting, Trump also managed to squeeze in a threat to end a transnational trade deal if he doesn't get his border wall — which, as of last week, he wants to fund with money allotted to U.S. troops.
Trump continued ranting about immigration as he walked into a church service this morning, telling reporters that "a lot of people are coming in because they want to take advantage of DACA."
Besides being petulant and impulsive, it appears that Trump doesn't even understand the policies to which he's referring. In order to qualify for DACA, undocumented immigrants had to have arrived in the U.S. before 2007 — so anyone coming over the border now would not be eligible for the program.
But details like who qualifies for a certain policy or which government agency is responsible for funding multi-billion dollar expenditures don't matter to Trump, because those issues don't matter to his base. As long as he can throw them a shiny object and call it a wall, they'll be happy.