Trump's Financial Disclosure Shows How He Avoids Taxes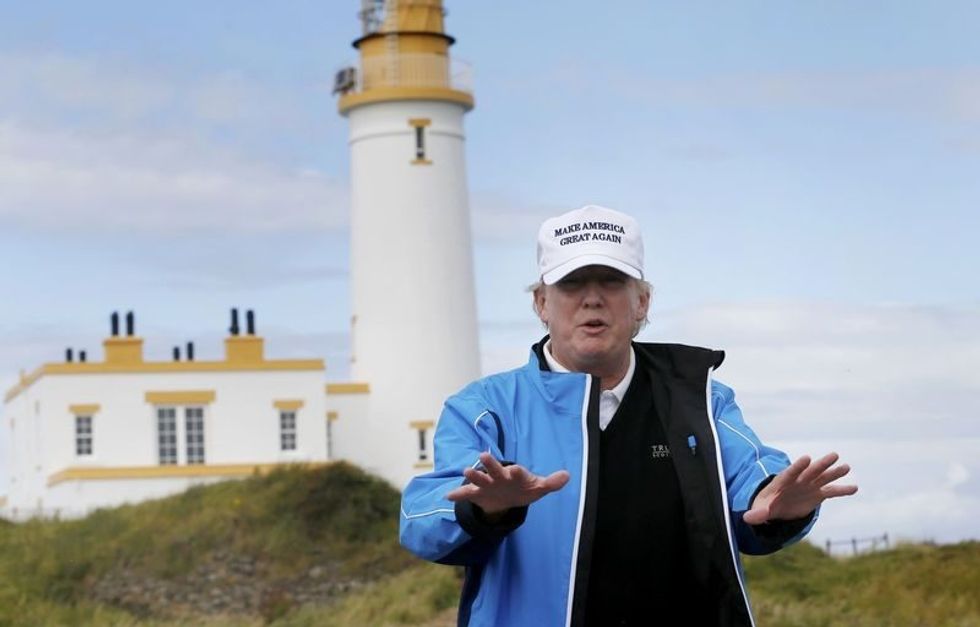 Unlikely Republican presidential nominee Donald Trump recently filed paperwork that claims his net worth increased by $1.2 billion in just a month. Trump publicized his personal financial disclosure, a vague outline of assets, income, and business positions that all candidates submit to the Federal Elections Commission, in the hopes that the media and his Democratic opponents would quiet their calls to see his yet-unreleased tax returns.
Quite the contrary: If anything, what little we can glean from Trump's mandatory disclosure indicates that Trump's own claims about his assets change when it's convenient for him; specifically, when he stands to pay less in taxes.
Take Trump National Golf Club in Westchester County, New York. Trump wrote in his financial disclosure that the club was worth more than $50 million, even though Trump's own attorneys say it's worth only $9 million. Trump has earned the ire of county administrators who accuse him of trying to pay less in taxes on the property than he should.
"Look, everybody is looking to pay less in taxes. Personally, I would hope that anybody that is representing our country as president of the United States would also be willing to pay their own fair share of taxes on properties and on whatever it is on their income," said town supervisor Dana Levenberg to ABC News. "That's really, in my opinion, what makes America great, is everybody pitching in and doing their part."
His attorneys had previously valued the golf course at an absurdly low $1.35 million, before ABC News' reporting on the course, according to a subsequent update. Trump spent $8 million to buy the property and a further $45 million to build the golf course and facilities on the property grounds, and then received a 55 percent reduction in the club's official value, minimizing his tax burden even more.
But Trump doesn't want us to think too hard about all that: He has tried to divert attention to the disclosure's wild claim that he's worth $10 billion, even though Forbes, publisher of the venerable World's Billionaires list, has calculated his worth to be around $4 billion, and many others have estimated Trump is worth much less.
Just a month ago, Trump claimed he was worth $8.8 billion, but the personal financial disclosure he released doesn't allow for enough detail to determine his exact worth — candidates are asked to describe their assets as they fall into large ranges, so exact value is impossible to pin down.
And besides, Donald Trump's net worth changes day-to-day, depending on how he's feeling at the time.
"My net worth fluctuates," he said once, after filing a lawsuit against a reporter who said he was worth less than he said he was. "And it goes up and down with markets and with attitudes and with feelings, even my own feelings."
Photo: U.S. Presidential Candidate Donald Trump gestures during a visit to his Scottish golf course at Turnberry in Scotland, August 1, 2015. REUTERS/Russell Cheyne