Trump's Foreign Policy Approach Almost The Same As Putin's
@reuters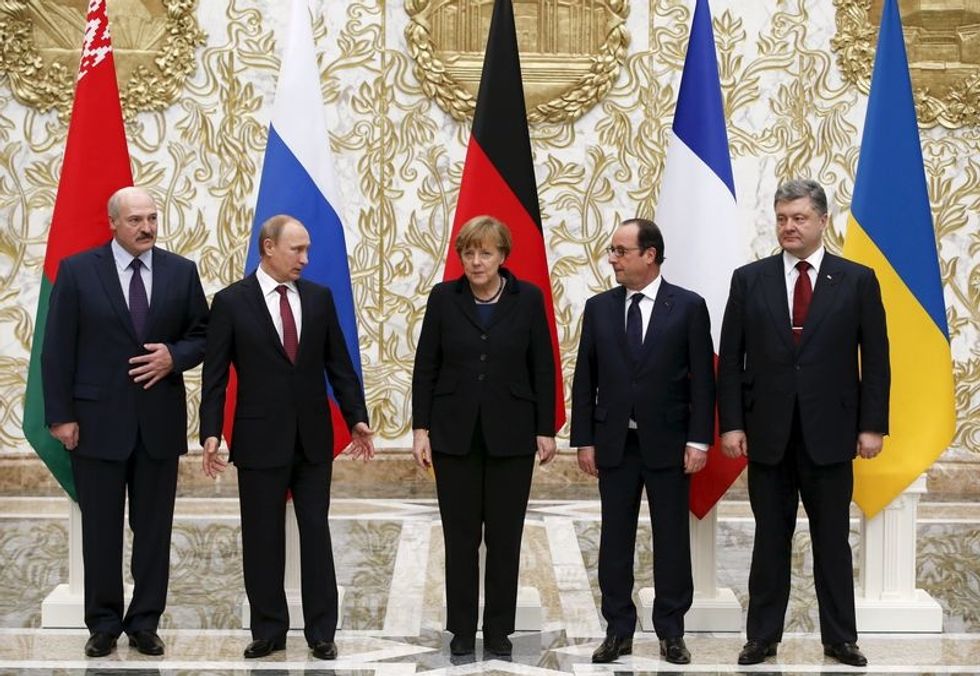 By Andrew Osborn
MOSCOW (Reuters) – The Kremlin said on Thursday U.S. President-elect Donald Trump's foreign policy approach was "phenomenally close" to that of President Vladimir Putin, giving Russia hope that tattered U.S.-Russia relations could gradually be improved.
Kremlin spokesman Dmitry Peskov, speaking in New York, said he saw incredible similarities between the two men's foreign policy ideas, and this meant there was a solid basis to start a meaningful dialogue between Moscow and Washington.
Peskov, in the United States for a chess tournament, said he was struck by how similar parts of Trump's victory speech were to a speech Putin gave in southern Russia last month.
Both men said they would put their own country's national interests first, but that they would be ready to develop ties with other nations, depending on how ready other countries were to deepen relations themselves.
"They (Putin and Trump) set out the same main foreign policy principles and that is incredible," Peskov said in comments broadcast by Russian state TV's Channel One on Thursday evening.
"It is phenomenal how close they are to one another when it comes to their conceptual approach to foreign policy. And that is probably a good basis for our moderate optimism that they will at least be able to start a dialogue to start to clear out the Augean stables in our bilateral relations."
With Moscow and Washington now at odds over Syria, Ukraine and NATO, Peskov cautioned that it would take a long time before relations could return to a high level, however, because of how far they had been allowed to deteriorate.
"An atmosphere of mutual trust takes years to achieve," he said. "It's not possible to just declare that there is an atmosphere of mutual trust, especially after such serious damage was done in the last few years to our relations."
Peskov told the TASS news agency separately that Putin was ready to be flexible when it came to mending ties which he wanted to improve, but that there was a limit to his flexibility and that he would need to see some U.S. reciprocity.
Peskov spoke after one of Russia's most senior diplomats told the Interfax news agency earlier on Thursday that the Russian government had been in touch with members of Trump's political team during the U.S. election campaign and knew most of his entourage.
(Editing by Mark Heinrich)
IMAGE: Belarus' President Alexander Lukashenko (L), Russia's President Vladimir Putin (2nd L), Ukraine's President Petro Poroshenko (R), Germany's Chancellor Angela Merkel (C) and France's President Francois Hollande pose for a family photo during peace talks in Minsk, Belarus, in this February 11, 2015 file photo. REUTERS/Grigory Dukor/Files