Trump's 'Fox & Friends' Advisers Push 'Retribution' Against Iran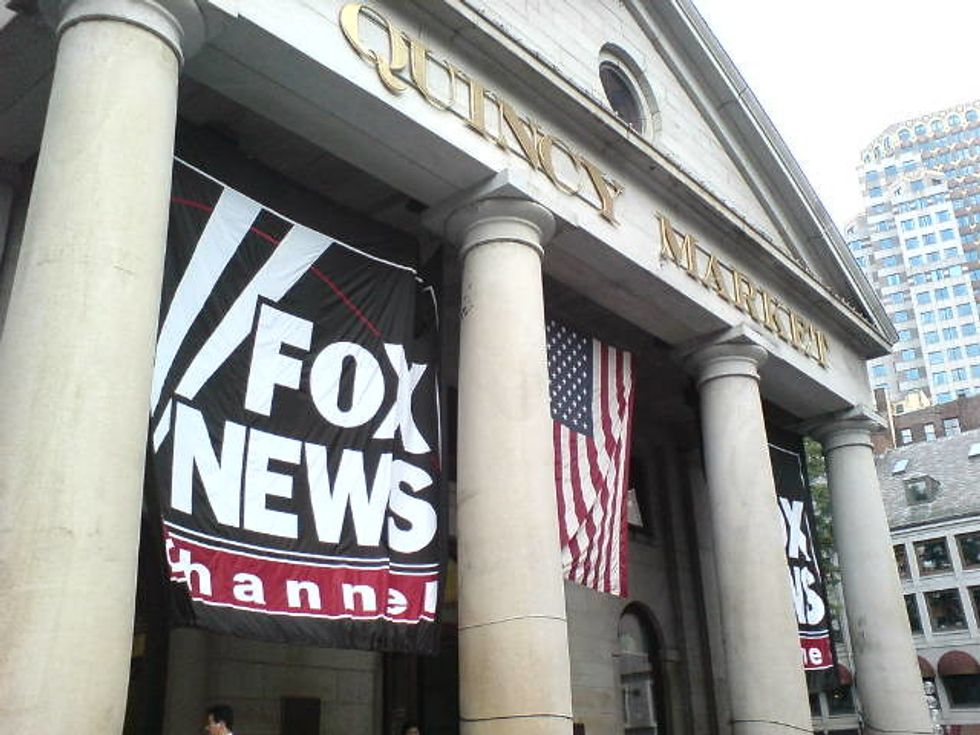 Reprinted with permission from MediaMatters
President Donald Trump has yet to name a replacement for former national security adviser John Bolton, who left the White House last week. But his advisers on Fox & Friends, the Fox News morning show that shapes his worldview, are urging him to take military action against Iran.
Houthi rebels in Yemen claimed credit on Saturday for a drone attack on a Saudi oil processing plant that took out nearly half of that nation's oil production. Secretary of State Mike Pompeo subsequently blamed the Houthis' backers in Iran and said there is "no evidence" the attack originated in Yemen; a White House official subsequently provided CNN with satellite images the official claimed suggest the drones came from Iraq or Iran, though some of CNN's own military experts disputed this.
Trump has yet to announce a specific response, but he tweeted Sunday night that the U.S. is "locked and loaded depending on verification" of the culprit. While that process plays out, his Fox News cabinet is weighing in in favor of military action.
"I think this cannot go without retribution," said Fox & Friends co-host Brian Kilmeade on Monday.
"They have provoked us before," co-host Steve Doocy chimed in. "Think about the tankers they have seized, they shot one of our drones out of the sky, and now it looks like this, even though the Houthi rebels are saying, 'Oh we did it, 100%.' Yeah, right."
"The drone attacks, extremely disturbing from a security standpoint: What stops it from happening here?" Kilmeade added. "We have to keep the Strait of Hormuz open, and we've got to protect the world's oil supply."
Fox & Friends gearing up for military strikes on Iran: "This cannot go without retribution… the drone attacks, extremely disturbing from a security standpoint, what stops it from happening here?" pic.twitter.com/332FRzAUTJ

— Matthew Gertz (@MattGertz) September 16, 2019
In June, based in part on counsel from Fox News host Tucker Carlson, Trump called off a military strike on Iran that Bolton supported. Three months later, Fox & Friends offered him different advice — and based on tweets Trump sent echoing the program this morning, he was apparently watching.