Trump's Malignant Trade War Reflects His Economic Ignorance
@jacobsullum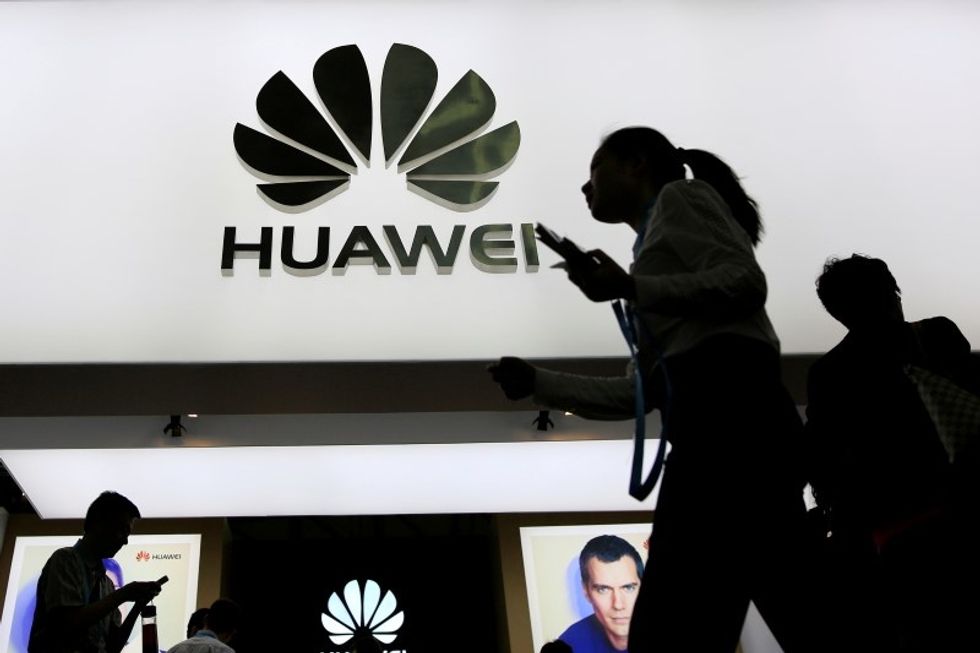 Larry Kudlow, Donald Trump's chief economic adviser, understands that tariffs on Chinese imports are a tax paid by American companies and consumers — a point his boss refuses to acknowledge. The president's weird insistence that "China" pays the tariffs reflects not just his reluctance to take responsibility for tax increases but his longstanding, sincere and fundamentally mistaken views on international trade — views that do not bode well for the outcome of his trade war.
"Tariffs are NOW being paid to the United States by China of 25% on 250 Billion Dollars worth of goods & products," Trump tweeted last Friday. As Kudlow conceded in a Fox News interview on Sunday, that is not how tariffs work. U.S. importers pay the tariffs, and they respond by reducing their profit margins, raising prices or both.
A recent study of Trump's tariffs by economists at Princeton, Columbia and the Federal Reserve Bank of New York noted that, in 2018, "The U.S. experienced substantial increases in the prices of intermediates and final goods, dramatic changes to its supply-chain network, reductions in availability of imported varieties, and complete passthrough of the tariffs into domestic prices of imported goods." By the end of the year, they estimated, the tariffs were costing Americans $3 billion a month in added taxes and another $1.4 billion a month in lost efficiency.
That was before Trump raised the rate on $200 billion in Chinese products from 10 percent to 25 percent. The administration plans to extend the 25 percent tariff to another $300 billion in goods, which would cover nearly everything Americans import from China, including computers and cellphones.
Kudlow argues that the price is worth paying if the tariffs pressure China to address American complaints about subsidies, restrictions on access to the Chinese market, intellectual property theft and mandated transfers of technology and ownership stakes. Trump, by contrast, refuses to admit Americans are paying any price at all.
The president does acknowledge that China's retaliatory tariffs have hurt American farmers, and he promises to help them, using revenue generated by his own tariffs, which amounts to a transfer from one set of victims to another. His stance is not just a form of blame-shifting but a logical corollary of his economically ignorant conviction that exports are good and imports are bad.
"You only have to look at our trade deficit to see that we are being taken to the cleaners by our trading partners," Trump wrote two decades ago in The America We Deserve, arguing that peaceful economic exchange is "like war." This mercantilist notion — that something shady must be happening unless the Unites States exports at least as much to a particular country as it imports from that country — continues to dominate his thinking about international trade.
"If we didn't trade," the president averred last year, "we'd save a hell of a lot of money." But that does not mean we'd be better off, as we would not have all the things we buy with our money, which we clearly value more than the money itself; no one forces us to exchange one for the other. The analysis is the same whether or not the people who sell us things happen to be located in the United States.
As Rep. Justin Amash (R-MI), pointed out at the time and again when Trump claimed last week that money is "lost" when it's spent on Chinese products, "A trade deficit is not a loss of money. If you buy from a supermarket or go to a movie, you have a trade deficit, but you have not lost money; you get stuff (groceries, entertainment, etc.) in exchange for your dollars."
Whatever you think of Trump's tariffs as a negotiating tactic, you should be troubled by the fact that the resolution of this trade war is in the hands of a man who thinks Americans would be better off if they spent nothing on imported goods they demonstrably want.
Jacob Sullum is a senior editor at Reason magazine. Follow him on Twitter: @JacobSullum. To find out more about Jacob Sullum and read features by other Creators Syndicate writers and cartoonists, visit the Creators Syndicate webpage at www.creators.com.
IMAGE: People walk past a sign board of Huawei at CES (Consumer Electronics Show) Asia 2016 in Shanghai, China May 12, 2016. REUTERS/Aly Song