Trump's North Korea Tweet Shows How 'Kim Is Playing The President'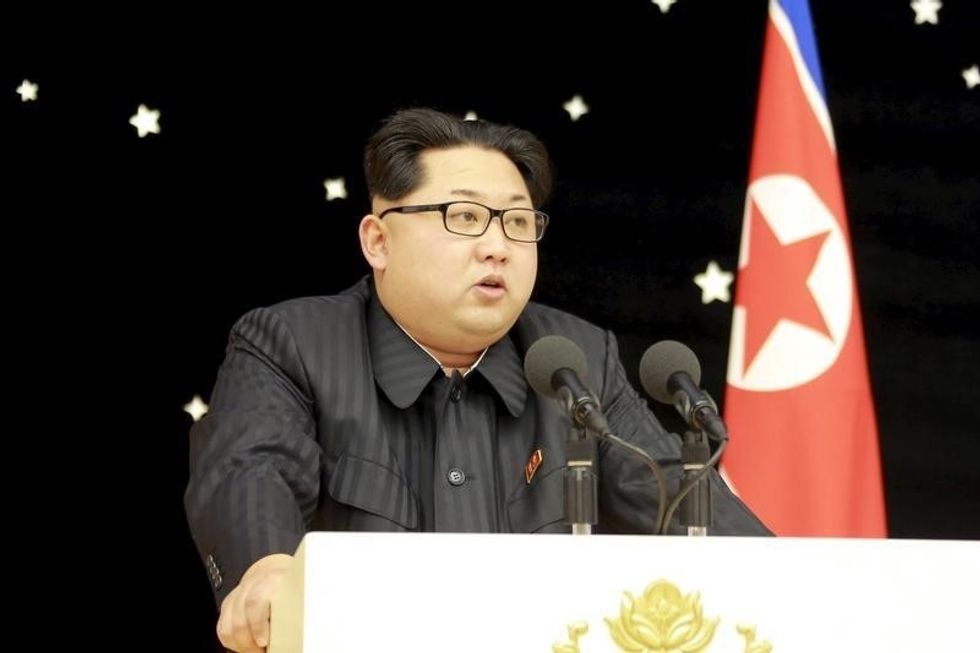 Reprinted with permission from Alternet.
Proving that there's still room for him to shock and disappoint the country, President Donald Trump sided with North Korean ruler Kim Jong-un again over the weekend, brushing off his recent missile launches and saying he smiled when the dictator called former Vice President Joe Biden "low IQ" and "worse."
It's not clear whether the insults worked for their narrow purpose — will even Trump's followers join in laughing at Biden along with a murderous tyrant? But Rep. Gregory Meeks (D-NY) of the House Foreign Affairs Committee pointed out on Monday that, in addition to being a pathetic display in its own right, it showed how the president is still getting "played" by his friend in Pyongyang.
"He seems to side with, and the people that he likes, are people like Kim Jong-un, Putin, Orban, Erdogan, all strong-arm type people, living in close to fascist-type societies where it's just dominated by the executive," he said on CNN. "I think Kim is playing the president. He played him at the first summit. He played him at the second summit. So Kim realizes that the real low-IQ person is the president. And he can continue to play games with him all along, until Kim gets what he wants."
Meeks continued: "In fact, Kim has already gotten what he wants: the world stage. And he has, you know, Kim is going around the world, talking to other world leaders. I think he went over to Russia to meet with Putin. He couldn't do that before. So he's already gotten what he wanted."
Watch the clip below:
"Kim is playing the President… Kim realizes the real low IQ person is the President."

Foreign Affairs Committee member Democratic Rep. Gregory Meeks responds to Pres. Trump saying he's not "personally bothered" by North Korean leader Kim Jong Un's latest missile tests. pic.twitter.com/85vMMRrkMA

— CNN Newsroom (@CNNnewsroom) May 27, 2019