Trump's 'Prosperity Gospel' Pastor Erupts At National Day Of Prayer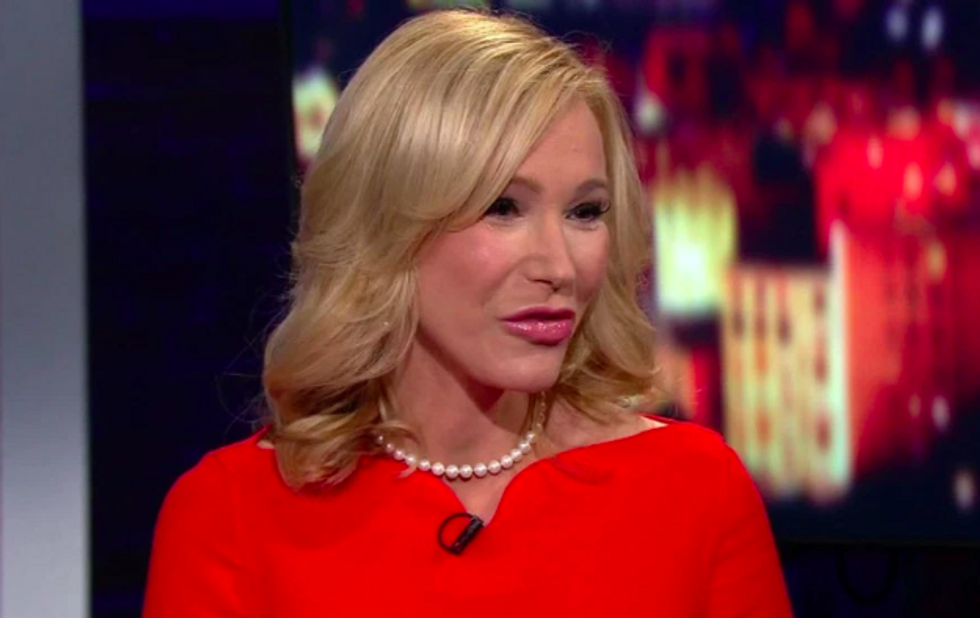 At the White House's National Day of Prayer event on Thursday, leaders in different religions had the chance to speak before attendees and deliver a brief message or invocation from their faith traditions. But one speaker stood out among all the rest, the woman who is said to be Trump's spiritual adviser and personal pastor.
Her name is Paula White, leader of an evangelical megachurch in Florida and advocate of the prosperity gospel — a widely disparaged creed that offers the promises of present-day riches in exchange for spiritual devotion and faith. It's a belief system with striking parallels to — and often is an outright cover for — financial scams. ("As recently as last year," the Guardian reported in March, "White encouraged members of her congregation to send their first month's salary to her ministry to enjoy God's blessings.")
While the other speakers approached the lectern and spoke solemnly and calmly, White barreled up to the microphone and began immediately speaking a mile a minute, telling the audience to grab each other hands.
And despite her cheerful demeanor, her speech struck some dark and ominous notes.
"We are not wrestling against flesh and blood but against principalities, wickedness, and darkness, so we declare every demonic network to be scattered right now," said White. "We declare right now that there is a hedge of protection over our president, first lady, every assignment, the purpose they carry and the mantle."
She continued: "And like the apostle, apostle Paul, said in Galatians: 'I was set apart from my mother's womb, and marked off by boundaries.' For let him fulfill all the will of the Lord and do the assignment God has carried him to do for your great name, for your great nation and all your people in the world."
It was a small peek inside the relationship between Trump and White, who has owned an apartment in one of Trump's buildings for years, The Guardian has reported. She told the outlet that her meeting and forming a relationship with Trump was an 'assignment" from God.
White has defended the president at some of his lowest movements, such as the revelations around his abusive migrant family separation policy and his deadly neglect of Puerto Rico after Hurricane Maria, giving cover for him with his crucial evangelical base. She has also advised him on policy, according to the Guardian, such as the decision to move the U.S. embassy in Israel from Tel Aviv to Jerusalem.
Watch the clip of White's remarks from the National Day of Prayer below: