Trump's Reversal On Muslim Ban Not Really A Reversal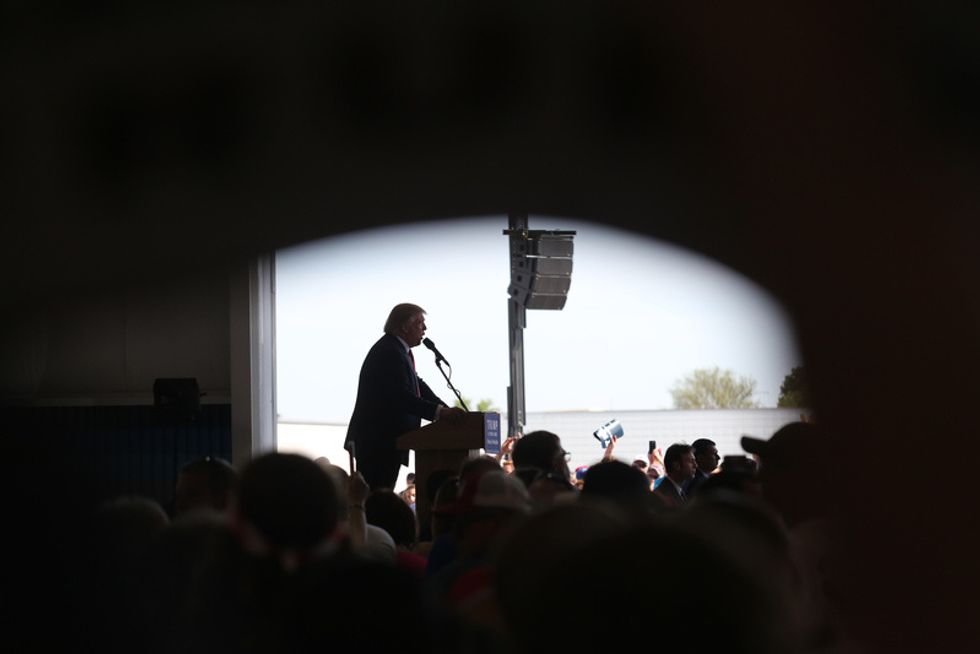 On December 17, following the killing of 14 people in San Bernardino, California, Republican presidential candidate Donald Trump got on national television to announce his proposal to ban Muslims from entering the U.S. Now, the party's likely nominee is trying to walk back his divisive comments.
"Donald J. Trump is calling for a total and complete shutdown of Muslims entering the United States until our country's representatives can figure out what is going on," said Trump in his now infamous proclamation. "Where this hatred comes from and why we will have to determine. Until we are able to determine and understand this problem and the dangerous threat it poses, our country cannot be the victims of horrendous attacks by people that believe only in Jihad, and have no sense of reason or respect for human life."
Since his announcement, there has been a spike in anti-Muslim bigotry and hate crimes across the country. And, as proof of the sheer ignorance of American bigots, Sikhs have also seen an increase in attacks, their turbans mistaken for Muslim headdresses.
Now, however, Trump says he wants to soften his stance on the Muslim ban, after having used it as bait to get Republican primary voters to the polls. "Right now there is no ban, there has to be something. Because there are some pretty bad things going on," said Trump during a radio interview with Fox News' Brian Kilmeade, without getting into details. "There is something going on and we have to get to the bottom of it. I think by putting five, six, or seven people together with expertise."
The ban instead is supposed to be temporary — though Trump has never outlined a timeline for "fixing" the Muslim "problem."
"You'd have exceptions, and ideally you wouldn't have a ban very long. You just have to find out what is happening. I'm talking about all over the world," he said, repeatedly citing Germany as an example of a mass influx of Muslims gone wrong.
The reality, however, is different, and shows that Trump is still hedging his bets on being peddling some degree of Islamophobia to his constituents. In Germany, over 200 refugee centers have been targeted by arson attacks. But those attacks did not draw as much outrage as the sexual assaults that took place outside Cologne's main train station by Arab looking men. It turned out that only a handful of the men responsible were refugees, while the majority were North African men who had lived in Germany for some time already.
The amount of coverage devoted to the attacks, versus the time spent on the attacks of refugee centers, reveals that the onus is on Muslim refugees — who have fled the extremism of ISIS — to prove that their worldview is compatible with Western society while also being attacked by rising Islamophobic groups in Europe and North America.
Those groups have found increasingly widespread legitimacy as their ideas are propagated by prominent politicians, from Trump in the U.S. to France's Marine Le Pen and the Netherlands' Geert Wilders.
Trump softening his position on Muslims appears to be more a strategic calculation, tied to the general election, than a genuine walk back from his comments in December. As Trump said, after seemingly "softening" his position, "Something has to happen."
Photo: Donald Trump speaks at a campaign rally at Werner Enterprises Hangar in Omaha, Nebraska. REUTERS/Lane Hickenbottom