Trump's UK Visit Marred By 'Nasty' Remark About Duchess Markle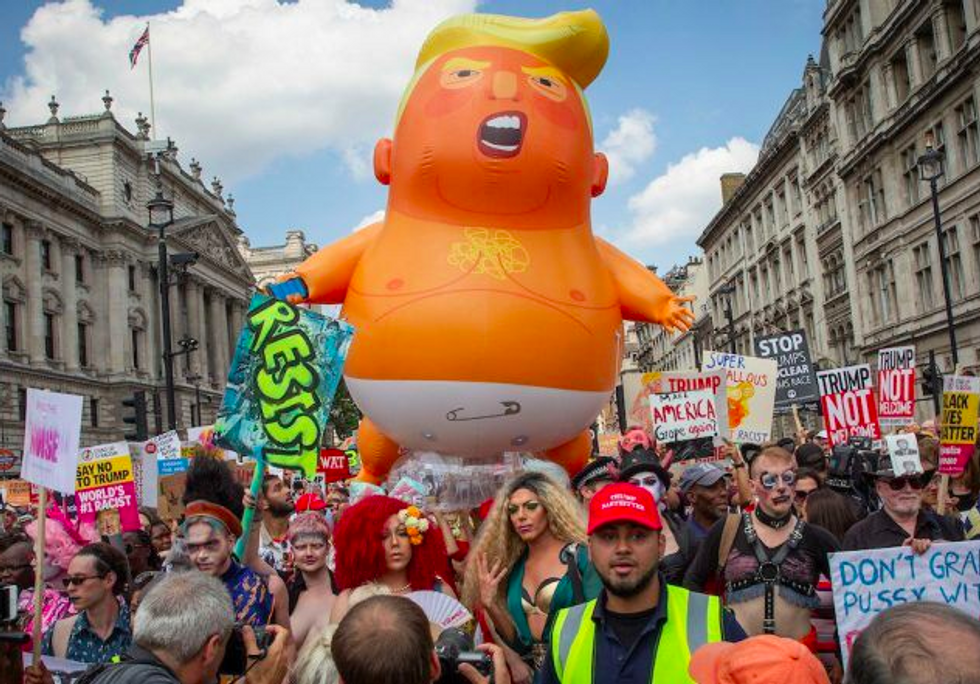 Trump's rude comment about Meghan Markle, the American-born Duchess of Sussex, continues to overshadow his visit to the UK.
On Monday, while he was in transit to the UK for a three-day state visit, he continued to deny that he called Markle "nasty" — even though the comment was clearly captured on tape — and insisted he won't apologize to the royal family for his actions.
"No, I made no bad comment," Trump told a reporter who asked Trump whether he planned to apologize for calling Markle "nasty."
The brouhaha over Trump's unnecessary badmouthing of Markle — who just gave birth to a son with the UK's Prince Harry — began when Trump sat down for an interview with the Sun, a British tabloid.
The Sun asked Trump what he thought about Markle's comments during the 2016 election, when she called Trump "misogynistic."
"I didn't know that she was nasty," Trump said in response.
The comment quickly made the rounds on all the news channels, as Trump has just badmouthed a member of the British royal family he was about to travel across the Atlantic to visit on a diplomatic tour of the UK.
And rather than apologize for his remark, he's taken the bizarre route of flatly denying he said anything bad, even though anyone with ears can hear that he called the duchess "nasty."
It's not the only diplomatic blunder Trump made on this trip, which has just barely begun.
Before touching down in London, he lobbed immature insults at London Mayor Sadiq Khan. Khan has also criticized Trump, writing in an op-ed that Britain should not celebrate Trump's racism and bigotry.
Ultimately, only someone as vengeful and thin-skinned as Trump could screw up a state visit before he even stepped foot in the country he was visiting.
Published with permission of The American Independent.
IMAGE: The infamous Trump Baby balloon in a 2018 London demonstration against the US president.