Trump's VA Secretary Once Praised Confederate President
@FAWFULFAN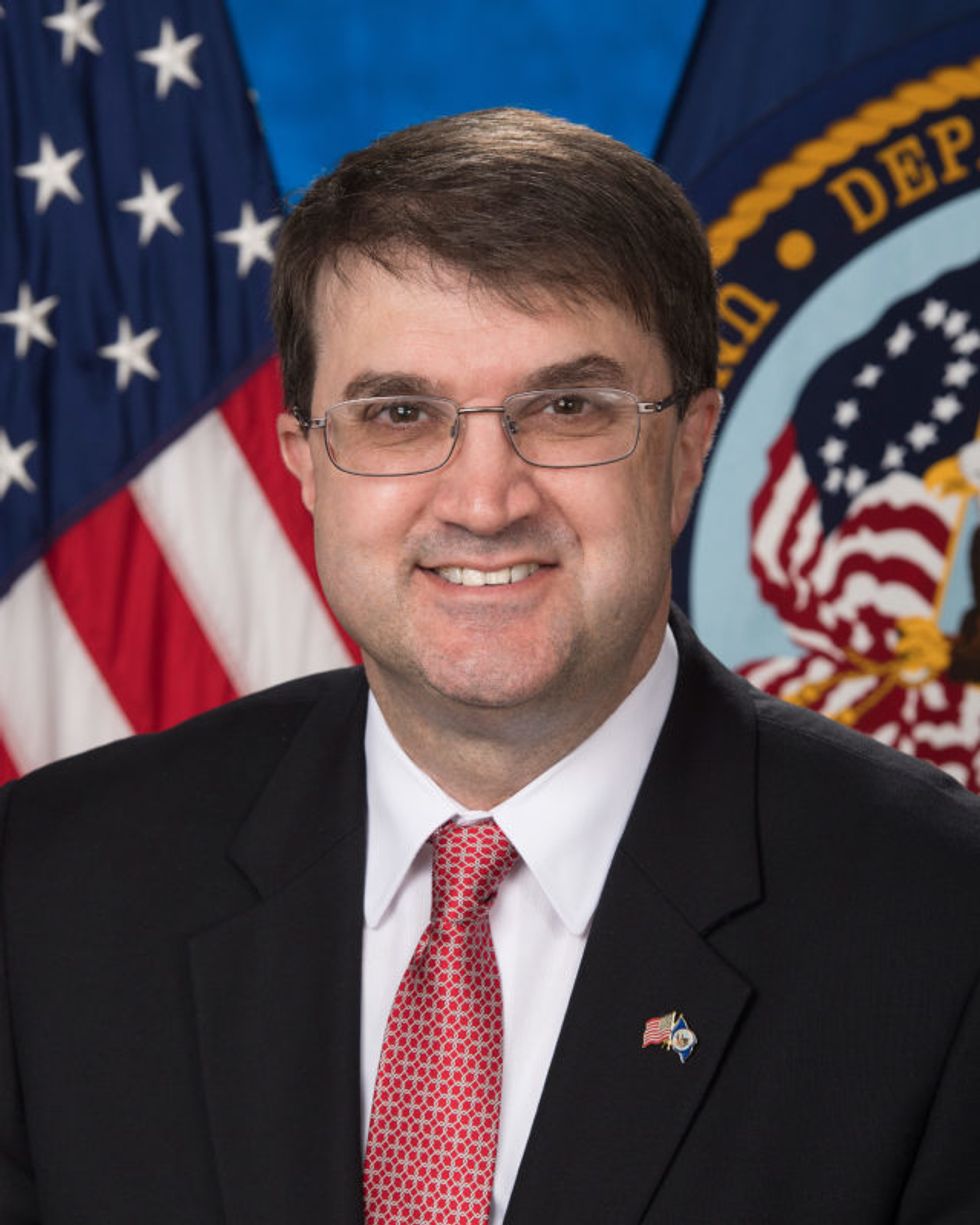 Reprinted with permission from AlterNet.
On Friday, CNN's KFile reported that President Donald Trump's Veterans Affairs Secretary Robert Wilkie gave a speech in 1995 heaping praise on the Confederacy, and particularly Confederate President Jefferson Davis:
Wilkie, who delivered the speech in front of a statue of Davis at the US Capitol during an event sponsored by the United Daughters of Confederacy, also said that while he was "no apologist for the South," viewing Confederate "history and the ferocity of the Confederate soldier solely through the lens of slavery and by the slovenly standards of the present is dishonest and a disservice to our ancestors."

Wilkie's speech, a transcript of which ran in the United Daughters of the Confederacy Magazine, reveals his belief in the "Lost Cause" theory of the Civil War, which portrays the Southern states who seceded as heroic and denies the central role slavery played as a cause for the conflict.

A KFile review also found Wilkie attended a pro-Confederate event as recently as 2009, giving a speech on Robert E. Lee to a Maryland division of the Sons of Confederate Veterans.

CNN's KFile found references to Wilkie while researching the neo-Confederate movement, which seeks to promote a more sympathetic view of the Confederate states during the Civil War, and obtained copies of the speeches from Edward Sebesta, a scholar on the neo-Confederate movement.
During the 1995 speech, Wilkie characterized Davis as a "martyr to 'The Lost Cause'" and an "exceptional man in an exceptional age."
Curt Cashour, the Veterans Affairs press secretary, insisted that the events Wilkie attended were "strictly historical in nature" and that he "stopped participating in them once the issue became divisive." But his praise of Davis seems to be substantially more than just a neutral reading of history, and moreover there has never been a time period in which the Civil War — a mass rebellion in which American troops killed each other by the hundreds of thousands over the right to own black people as property — was not divisive.
There seems to be a strange culture at the Department of Veterans Affairs of papering over the horrors of the Civil War. Earlier this year, longtime veterans' small business official David J. Thomas, Sr. faced controversy over a print in his office of Nathan Bedford Forrest, a Confederate General who served as the first grand wizard of the Ku Klux Klan. Thomas denied knowing anything about Forrest and insisted that he only put up the print because he "thought it was very nice."
Matthew Chapman is a video game designer, science fiction author, and political reporter from Austin, TX. Follow him on Twitter @fawfulfan.