Try Seeing If You Can Tell The Difference Between Dictators' Palaces And Trump's Own Home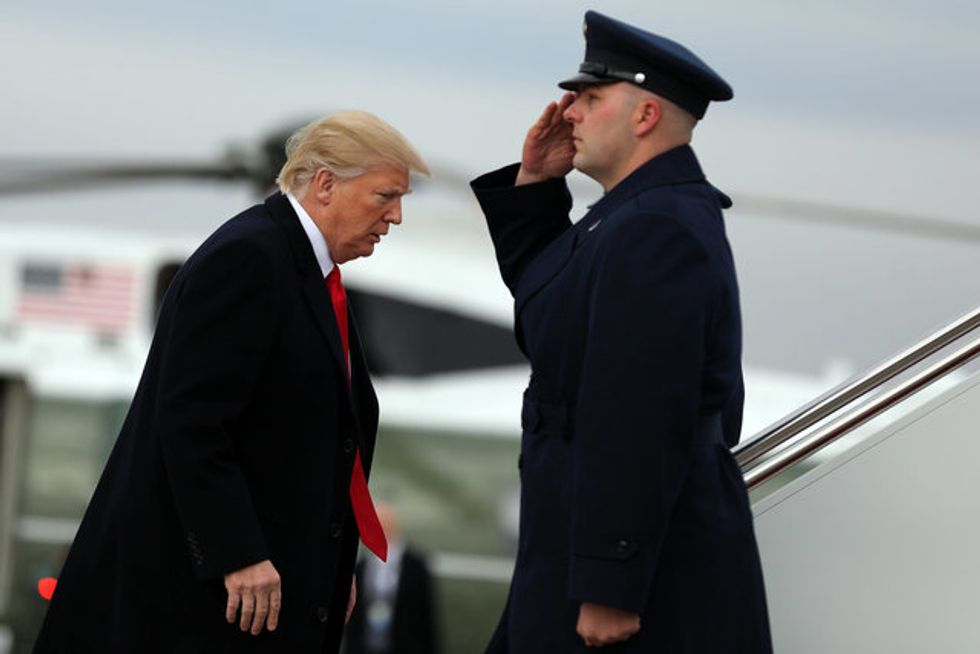 Reprinted with permission from Alternet.
What is "dictator style"? For Donald Trump, it's celebrating winning on a private jet while eating a Big Mac. He's a "man of the people" with bad hair, oversized suits and a notorious trucker hat.
On the other hand, according to Peter York, author of Dictator Style: Lifestyles of the World's Most Colorful Despots, "Trump's design aesthetic is fascinatingly out of line with America's past and present."
"The apartments his company actually sells bear no resemblance to the one he lives in," York said. "But that doesn't mean his taste comes from nowhere. At one level, it's aspirational, meant to project the wealth so many citizens can only dream of. But it also has important parallels… with something more recent. The best aesthetic descriptor of Trump's look, I'd argue, is dictator style."
York's 10 rules of dictator style include tips like "Go big [i.e.,] ludicrously overscale" and "repro" (brand new), "draw from hotels" and use glass, second to only gold.
"Dictators also like known-value items—things that people will understand instantly, aka brands," York added. "If you've got Lamborghinis and Ferraris out front, you want the equivalent inside: Aubusson carpets (new copies, of course), Chinese Ming vases (ditto) and bright Versace-style fabrics. Of course, the cult of personality needs iconography, too, and that means pictures of yourself."
Act.TV did a side-by-side comparison of Trump's homes with those of dictators like Romania's Nicolae Ceaușescu, Iraq's Saddam Hussein and Libya's Muammar Gaddafi. The similarities are both hilarious and haunting.
Watch:
Alexandra Rosenmann is an AlterNet associate editor. Follow her @alexpreditor.
 
This article was made possible by the readers and supporters of AlterNet.