Turkish Mining Company Rejects Accusations Of Negligence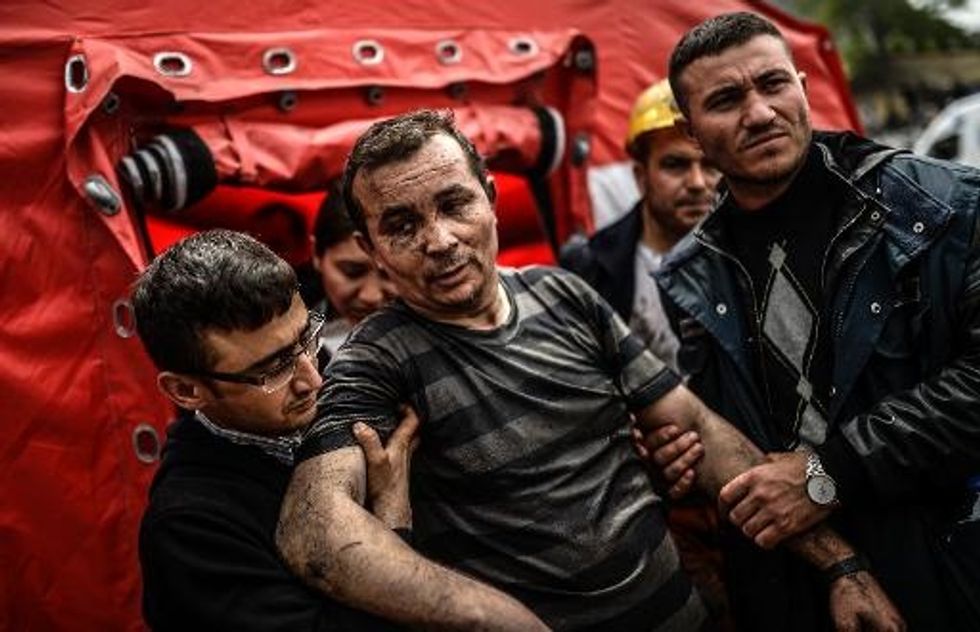 McClatchy Tribune News Service
SOMA, Turkey — The company that owns the coal pit that was the site of Turkey's worst mining accident denied Friday that it was negligent, saying it had followed the rules.
"I feel bad," Soma Holding chief executive Alp Gurkan said. "I have great grief. Legally, we've done the maximum for safety."
Gurkan said safe rooms are not required under Turkey's mining law but his company was constructing one at the mine in Soma when Tuesday's explosion and fire occurred.
The company and the government, meanwhile, drastically reduced the number of miners still feared to be in the mine to 18. The number of missing had earlier been put at more than 100. Energy Minister Taner Yildiz said the new number was based on counts by the mine operator and families of the miners.
The death toll rose to 284 as more bodies were recovered. A total of 122 people were in hospital and 363 miners were rescued, Soma Holding said.
The blast initially was blamed on an electrical defect that caused a transformer to explode, but Gurkan and other company officials said the transformer could not be at fault but that they still did not know the cause.
"We want to find answers as well," mine manager and engineer Akin Celik said.
"There was no negligence on our side," he said. "I have worked in mines for 20 years, and I have not witnessed such an incident."
Gurkan defended the mine's safety record, saying, "This mine had the most advanced mining safety procedures and I was very proud and happy with that until now."
The company was facing criticism about safety deficiencies at the mine, but anger also was directed at the government. It was being accused of allowing alleged safety shortcomings in the mining industry as well as for an insensitive reaction to the disaster.
Police used tear gas and water cannon to disperse hundreds of protesters in the center of Soma on Friday who were chanting anti-government slogans.
Soma Holding executives, meanwhile, said they will continue to operate the mine and will not sell it.
AFP Photo/Bulent Kilic