Twelve Killed, Four Missing In Everest Avalanche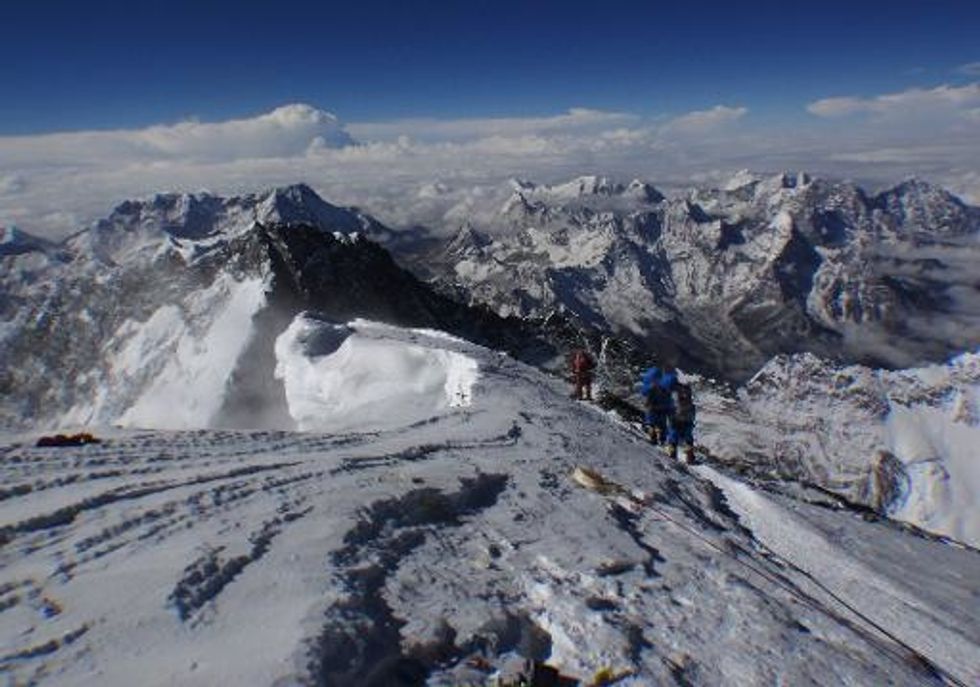 By Pratibha Tuladar, McClatchy Tribune News Service
KATMANDU, Nepal — Authorities called off the rescue operation for survivors after 12 Nepali climbing guides were killed in an avalanche on Mount Everest Friday, as bad weather closed in.
The Tourism Ministry said the search would resume Saturday for four climbers who were still missing.
Seven climbers were rescued, including two airlifted to Katmandu for treatment.
The avalanche hit at a site known as the Khumbu icefall at more than 5,000 meters altitude, as the climbers were ascending from the base camp to camp one.
Before the climbing season beings in May, the guides go ahead to set up tents and lay up food and other equipment for climbers.
The guides were employees from five different trekking companies.
Concerns have been high recently over the number of tourists on the mountains, in particular after the government this year slashed mountaineering fees.
In 1996, eight climbers were killed on Everest in a snowstorm. More than 4,000 people have reached the summit of the the mountain since the first ascent in 1953 and more than 400 have died trying.
AFP Photo/Tshering Sherpa