Twenty-One File To Seek Rep. Henry Waxman's Congressional Seat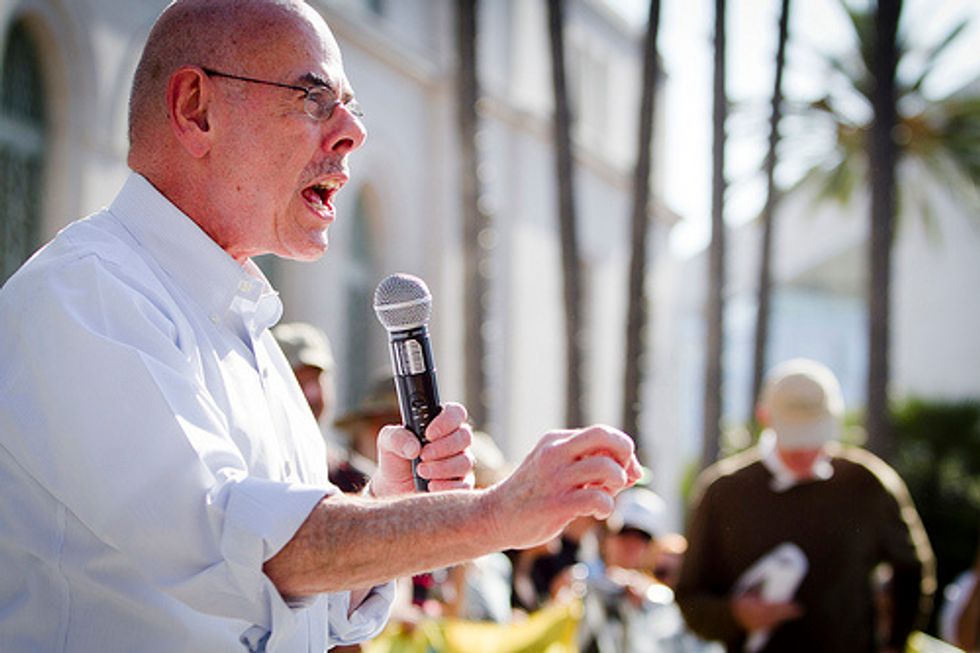 By Jean Merl, Los Angeles Times
LOS ANGELES—As political frays go, the race to succeed longtime Rep. Henry Waxman is going to be a crowded, eclectic doozy.
No fewer than 21 people — most of them lacking any public profile — have applied to appear on the June 3 primary ballot in that contest.
The district the Beverly Hills Democrat is giving up after four decades in Congress is one of California's most politically active, full of wealthy donors and home to many in L.A.'s signature entertainment industry.
With no limit on how many terms a representative can serve, an open House seat is relatively rare and likely to draw a crowd — just not usually this big.
The hopefuls include 11 Democrats — not surprising in a district with a vivid blue wash — four Republicans, one Libertarian, one Green Party member and four independents.
Waxman has long been the area's liberal lion, pushing through major legislation on health care, clean air, food safety and consumer protections. His Jan. 30 announcement that he would not seek re-election caught most colleagues and observers by surprise and loosed a torrent of would-be successors.
Those who completed the multi-step process to run by Wednesday's deadline can't be assured of a place on the ballot until their paperwork is checked by Los Angeles County elections officials and certified by the secretary of State, whose deadline is March 27.
A spokeswoman for the county registrar said Thursday the list could still grow.
But some candidates have been campaigning since late fall, well before Waxman's retirement announcement. Among them are spiritual teacher and bestselling author Marianne Williamson and TV producer-director Brent Roske, both running without any party affiliation.
The most politically experienced candidates are Democrats — former Los Angeles City Controller and Councilwoman Wendy Greuel, state Sen. Ted Lieu of Torrance and journalist and radio co-host Matt Miller, who worked in the Clinton administration.
Among the several first-time candidates are Los Angeles County Deputy District Attorney Elan Carr, a Republican, and human rights attorney Barbara Mulvaney, a Democrat who helped prosecute genocide in Rwanda.
The largely coastal 33rd Congressional District stretches from the Westside and Malibu through the Palos Verdes Peninsula. Democrats outnumber Republicans nearly 44 percent to 27 percent, with 18 percent of voters unaffiliated with any party.
Under the state's open primary system, only the top two finishers in June, regardless of any party affiliation, will advance to the November general election.
Photo: Charlie Kaijo via Flickr