Two Algerians Repatriated From Guantanamo: Pentagon
@AFP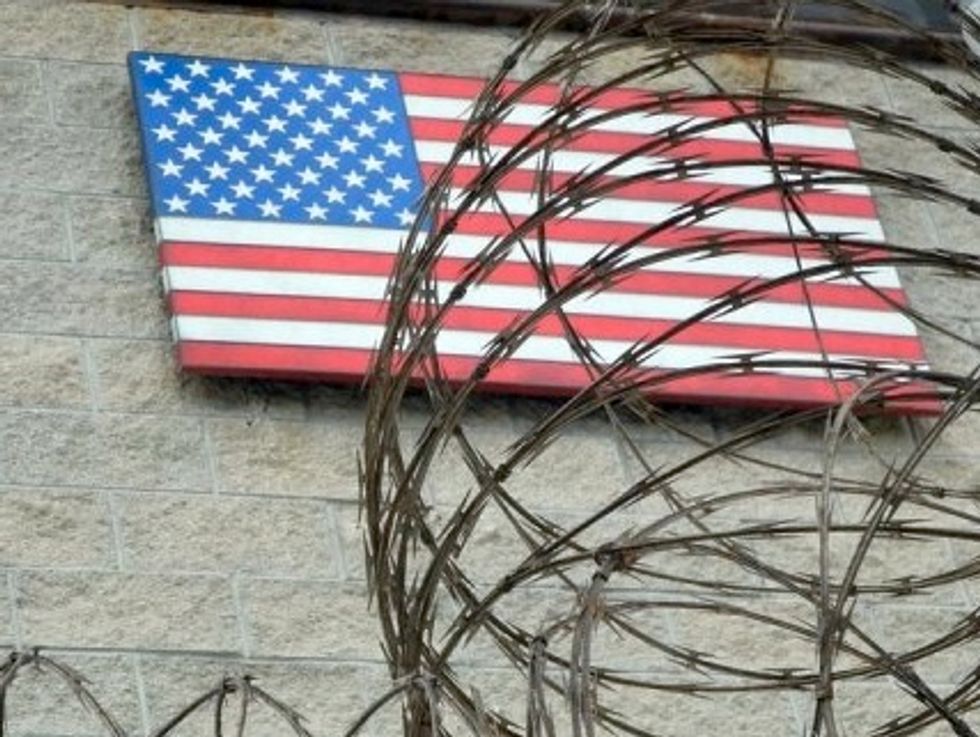 WASHINGTON (AFP) – Two Algerian prisoners at the U.S. military detention facility at Guantanamo Bay have been transferred back to their homeland, the Pentagon said in a statement Thursday.
Nabil Said Hadjarab and Mutia Sadiq Ahmad Sayyab were handed to the government of Algeria under a deal announced last month as part of efforts to eventually close the War on Terror military prison.
Some 164 detainees now remain at Guantanamo Bay, the Pentagon said, noting that the Algerian repatriations followed a case review and that the Obama administration had informed Congress.
"The United States is grateful to the government of Algeria for its willingness to support ongoing U.S. efforts to close the Guantanamo Bay detention facility," the statement said.
"The United States coordinated with the government of Algeria to ensure these transfers took place consistent with appropriate security and humane treatment measures."
President Barack Obama vowed to close the facility when he first took office in 2009, but four years on the military prison set up in the wake of the September 11, 2001 attacks remains a lingering political problem.
The vast majority of those held at Guantanamo, detained on Afghan battlefields or handed over by other countries, have never been charged or tried, and dozens have been taking part in a hunger strike in recent months.
More than half of the detainees at Guantanamo have been cleared for release and face no charges in the United States.
Most of those cleared are Yemenis, whose release is blocked by a special moratorium imposed in the wake of the failed December 2009 plot to blow up a U.S. passenger plane.
The plot was later traced back to Al-Qaeda's Yemeni franchise, whose members include former Guantanamo inmates.
Obama's efforts to close the prison in Cuba have also been blocked by a congressional ban on trying or jailing Guantanamo detainees on U.S. soil.
The return of detainees to their home countries is subject to strict conditions, including the receiving state's ability to monitor former inmates and prevent them from enlisting in armed groups.
The most recent Guantanamo detainee to be released was Omar Khadr, who was repatriated to Canada in September 2012 after spending 10 years in the U.S.-run prison.
Photo Credit: AFP/Chantal Valery