Two Dead, Five Missing As Powerful Typhoon Slams Into Japan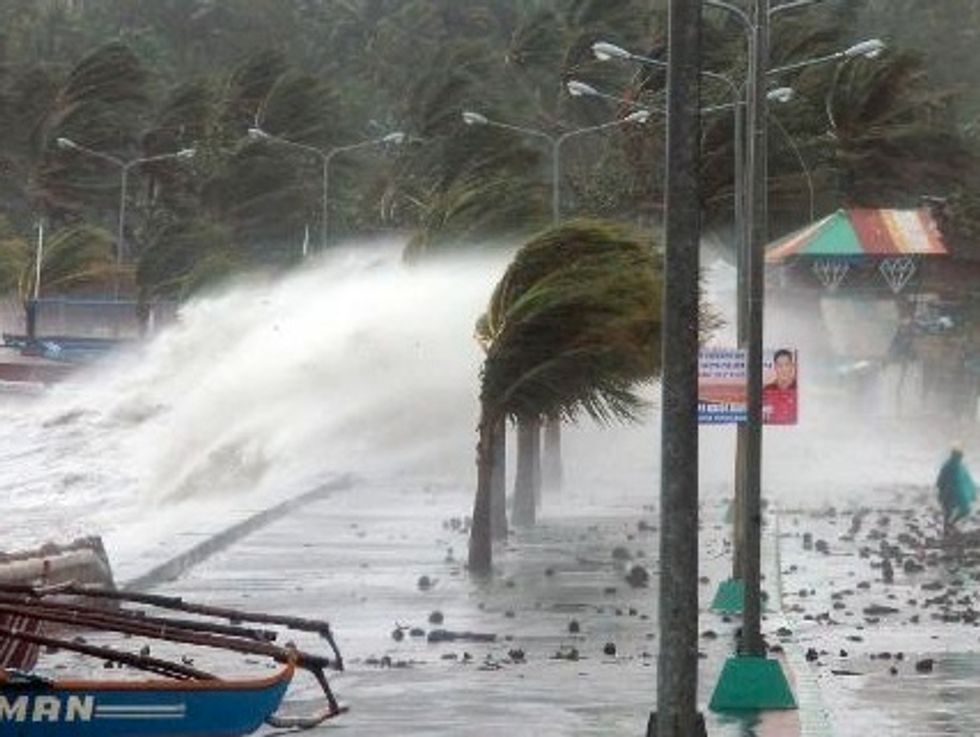 TOKYO — A powerful typhoon battered many parts of Japan Monday, including Tokyo, disrupting transport and leaving at least two people dead and five missing, local media reported.
Typhoon Phanfone made landfall at the city of Hamamatsu, central Japan, shortly after 8 a.m. (2300 GMT Sunday), the Japan Meteorological Agency said.
About 2.7 million people had been advised to evacuate their homes, but most of the advisories were lifted, the Kyodo News agency reported.
The weather agency was still warning of mudslides, swollen rivers and strong winds in some areas of the country.
Tens of thousands of households lost electricity in eastern and central Japan, while rainfall reached 87 millimetres per hour in the city of Shizuoka.
Two people were missing in Yokohama, near Tokyo, after two separate mudslides struck a temple and an apartment building Monday morning.
On Sunday, a 58-year-old woman was found dead after falling from a cliff in strong winds on the island of Okinawa, the Okinawa Times reported.
Three U.S. airmen were swamped by high waves on the island. One of the three was recovered and later pronounced dead at a local hospital while the other two remained missing, U.S. Kadena Air Base said.
Authorities were searching for a university student off the coast of Fujisawa city, south of Tokyo, who also went missing while surfing in the area, broadcaster NHK said.
Airlines cancelled more than 600 flights scheduled for Monday and many train services were temporarily suspended, including Shinkansen bullet trains, it reported.
The approach of Phanfone halted search operations for 12 people missing on Mount Ontake in central Japan after it erupted late last month and left at least 51 dead.
Authorities warned that heavy ash on the flanks of the 3,067-metre volcano posed a mudslide risk as the typhoon reached the country's main island.
As of 3 pm, the eye of the storm was 210 kilometres off the coast of Ishinomaki city, travelling north-east at 85 kilometres per hour, the agency said.
The fast-moving typhoon carried maximum sustained winds of 126 kph and gusts of 180 kph, the agency said.
Tokyo Electric Power Co suspended all outdoor work at the ravaged Fukushima Daiichi nuclear plant in north-eastern Japan, which suffered a triple meltdown after an earthquake and tsunami in 2011.
AFP Photo/Charism Sayat
Interested in more world news? Sign up for our daily email newsletter.