Two Journalists In Turkey Face Jail Over Charlie Hebdo Cartoon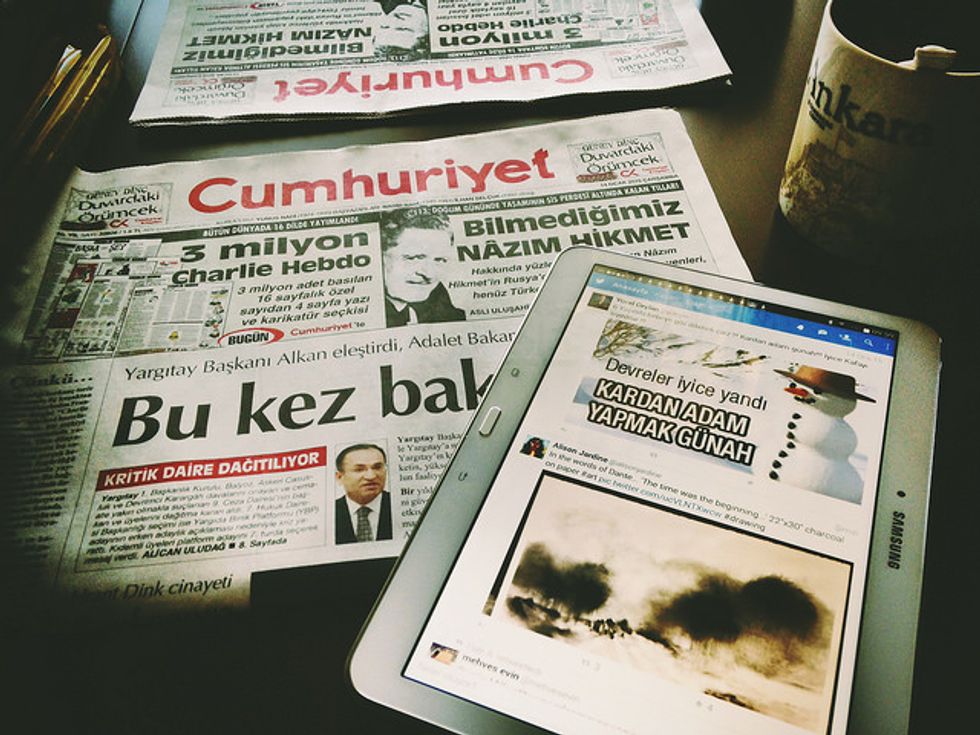 dpa (TNS)
ISTANBUL — Two Turkish journalists could face up to 4.5 years in prison for publishing a cartoon from the French satirical magazine Charlie Hebdo featuring the Islamic prophet Mohammed, the reporters said Thursday.
Ceyda Karan and Hikmet Cetinkaya were both accused of spreading hatred and insulting religious values.
"The media in Turkey is facing pressure," Cetinkaya told dpa.
He said his newspaper, the leftist-nationalist Cumhuriyet, had published the image as an act of solidarity after the attack on Charlie Hebdo's offices in Paris in January, which left 12 people dead.
Cetinkaya said he hoped for a fair trial and had not lost faith that the rule of law governs Turkey.
Turkish Prime Minister Ahmet Davutoglu has denounced the paper, saying publishing the cartoon was a "provocation."
There are growing concerns about press freedom and freedom of expression in Turkey, as part of fears of a wider spread of authoritarianism.
This week, Frederike Geerdink, a Dutch journalist, went on trial for allegedly spreading terrorist propaganda. She denies all the charges. It is the first criminal case against a foreign reporter since the 1990s.
Photo: Başak Ekinci via Flickr