Two Weeks Needed To Restore Damaged Chicago Air Center: FAA
@AFP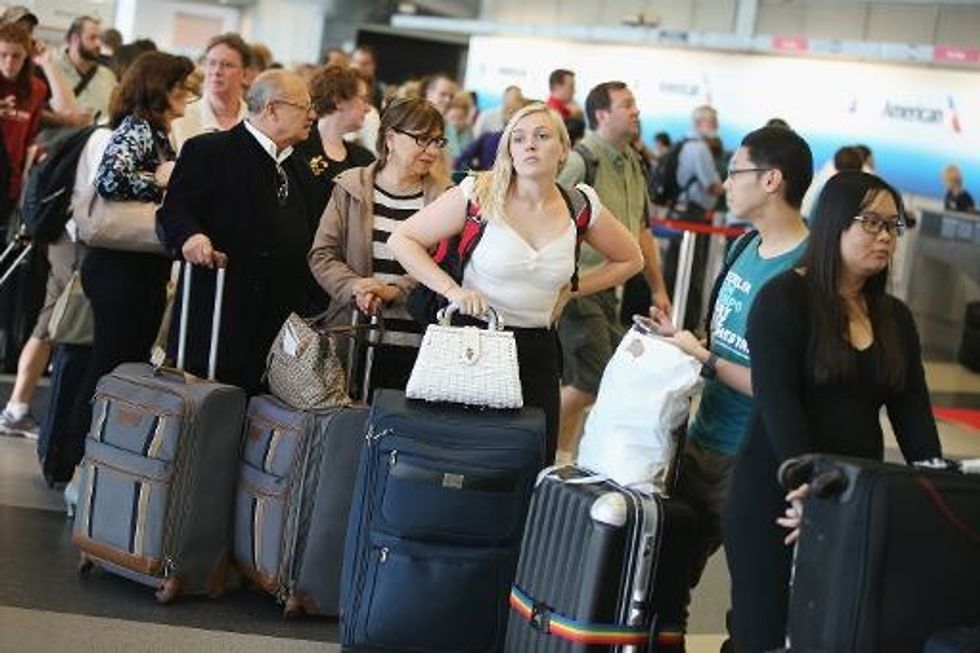 Chicago (AFP) — Workers will need about two more weeks to restore operations at a Chicago air traffic control center damaged two days ago by fire, U.S. aviation authorities said Sunday.
Some 2,000 flights were grounded at two major Chicago airports on Friday after a disgruntled employee lit a fire at the air traffic control center and tried to commit suicide.
"Teams will be working around the clock to install equipment, run cable and restore network connections at the facility," the Federal Aviation Administration said in a statement.
"The FAA has set a target to return Chicago Center to full service by October 13," the agency said.
Air transit into and out of the city's bustling O'Hare International and Midway airports was completely shut down as a result of the blaze at the FAA's facility in the town of Aurora, Illinois.
Of the flights canceled Friday, more than 1,500 were from O'Hare, one of the nation's busiest airports, leaving thousands of frustrated passengers stranded and unsure when they would be able to travel.
According to a federal complaint, 36-year-old Brian Howard had posted a message on his Facebook page saying he was going to "take out" the control center and kill himself.
Flight schedules gradually were returning to normal over the weekend and by Sunday, both airports were operating at more than one-half normal capacity.
"The FAA steadily has increased the number of flights arriving and departing at O'Hare and Midway," the agency said in a statement.
By Saturday, "air traffic controllers safely managed about 60 percent of typical traffic" at O'Hare, the aviation authority said, adding that the figure for Midway was over 75 percent.
Air traffic controllers who normally work at the Chicago En Route Center in Aurora, Illinois, are currently working at other nearby FAA air traffic facilities to help safely maximize the traffic flow while the damaged Chicago Center is repaired.

AFP Photo/Scott Olson
Interested in more world news? Sign up for our daily email newsletter!