Typhoon Batters Southern Japan, Injuring More Than A Dozen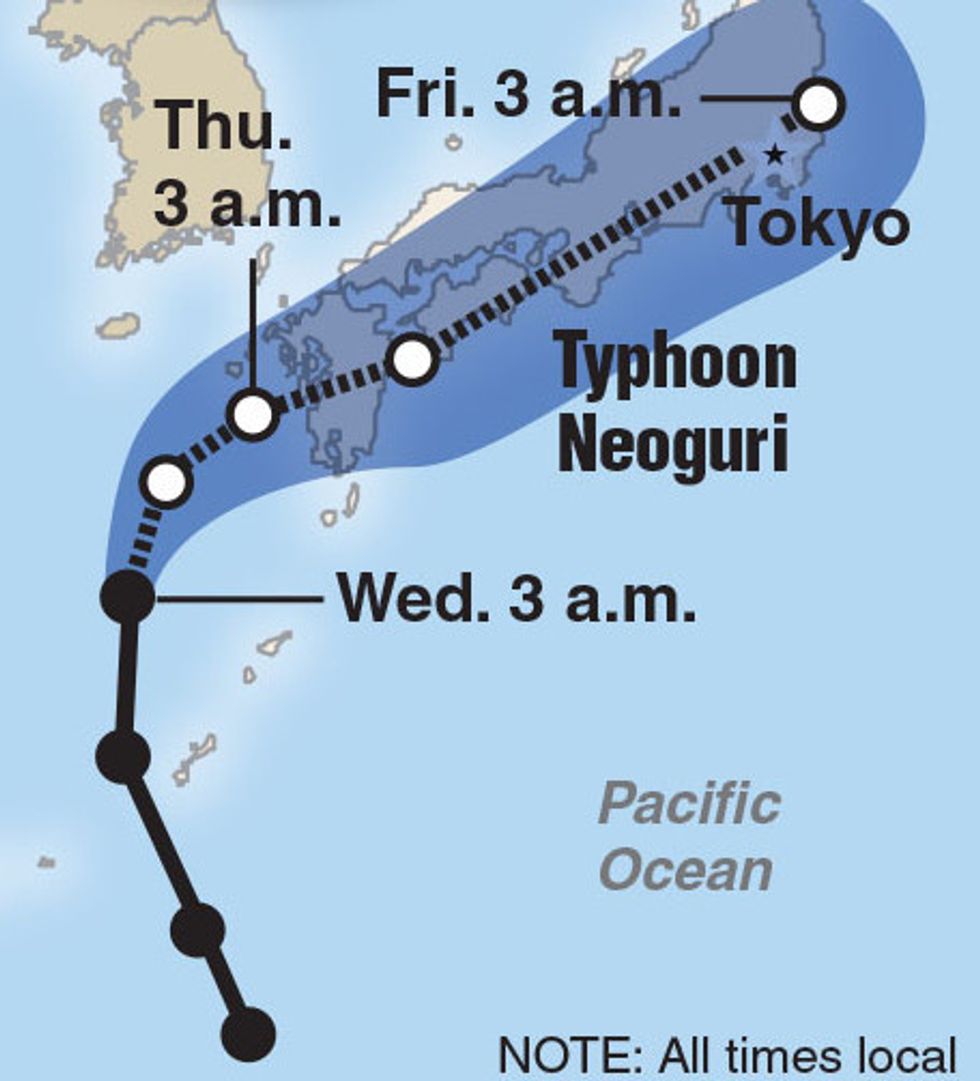 By Takehiko Kambayashi, dpa
TOKYO — More than a dozen people were injured and nearly 600,000 advised to evacuate Tuesday as a powerful typhoon pounding southern Japanese islands.
Typhoon Neoguri was expected to pick up more power before it makes landfall, the Japan Meteorological Agency said, as it issued a storm surge warning for Okinawa's main island.
Almost all flights to and from Naha, the capital of Okinawa, and ships linking the island with others were canceled as the agency also warned of high waves, heavy rains, and strong winds in the region.
About 100,000 households in the prefecture suffered power outages, local media reported.
Neoguri, the eighth typhoon of the season, was 160 kilometres west-north-west of Kume Island as of 6 pm (0900 GMT), traveling north-north-west at 30 kilometres per hour, the agency said.
The typhoon had maximum sustained winds of 162 kph and gusts of 216 kph, the agency said.
The agency projected Neoguri to make landfall on the southern island of Kyushu on Thursday.
With the typhoon approaching Kyushu, heavy rains already lashed the island.
Rainfall of up to 200 millimetres was forecast for southern Kyushu through Wednesday evening, up to 160 millimetres for Okinawa and Amami islands and up to 100 millimetres for south-western island of Shikoku, the agency said.
MCT Photo
Interested in world news? Sign up for our daily email newsletter!