Typhoon Kills Eight, Displaces Nearly 18,000 In Philippines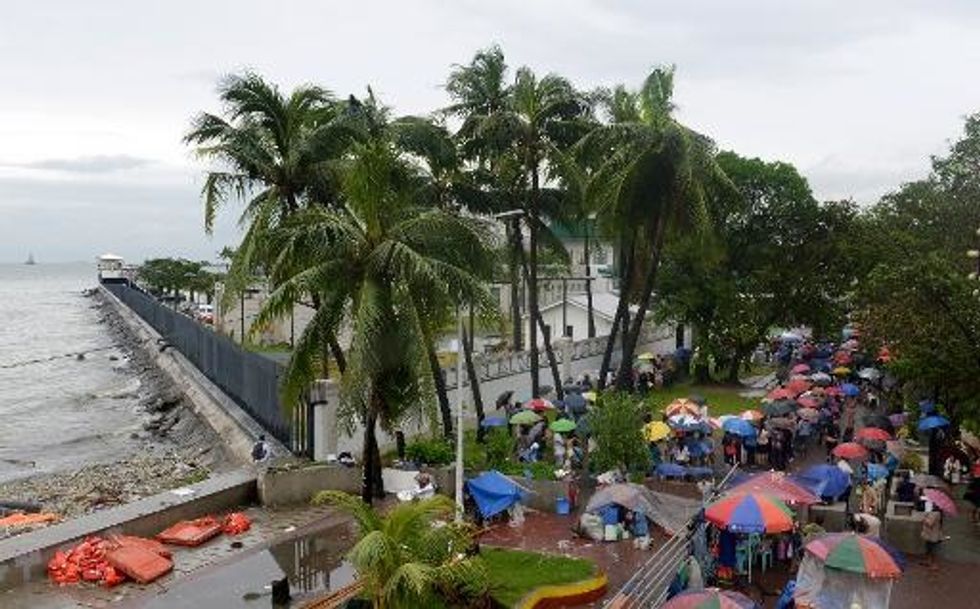 By Girlie Linao, dpa
MANILA — Typhoon Kalmaegi killed eight people and displaced nearly 18,000 people as it battered the northern Philippines on the weekend, the national disaster relief agency said Monday.
More than a dozen ferry trips and nearly 50 domestic flights were cancelled as the storm hit Sunday, cutting off electricity in eight northern provinces.
Kalmaegi was packing maximum winds of 120 kilometers per hour and gusts of up to 150 kph, the weather bureau said.
Schools were closed in Manila and northern provinces, where 17,633 people were forced to flee their homes, the national disaster relief agency said.
At least eight people died when a ferry sank Saturday evening in rough seas off the eastern province of Leyte, the navy said.
Three bodies were recovered shortly after the accident, five more were retrieved on Monday by navy ships, navy Lieutenant Commander Marineth Domingo said.
"The five cadavers included an infant girl," she said.
Rescuers saved 113 people from the boat that was en route to the southern city of Surigao.
In Manila, 15 crew members were rescued from a docked vessel that capsized after being battered by strong winds and big waves on Sunday evening, the Office of Civil Defense said.
The ship was undergoing repairs at the Manila port. Seven of the crew members boarded a life raft, while the rest swam towards the shore, the office said.
Kalmaegi left some roads and bridges impassable in the northern Philippines, officials said.
The weather bureau said the typhoon, which blew out of the Philippines on Monday, would bring more trailing rains to the northern provinces, while the seas would continue to be rough.
AFP Photo/Jay Directo
Interested in world news? Sign up for our daily email newsletter!