Typhoon Lashes China's East Coast, 14 Dead And Four Missing: Xinhua
@reuters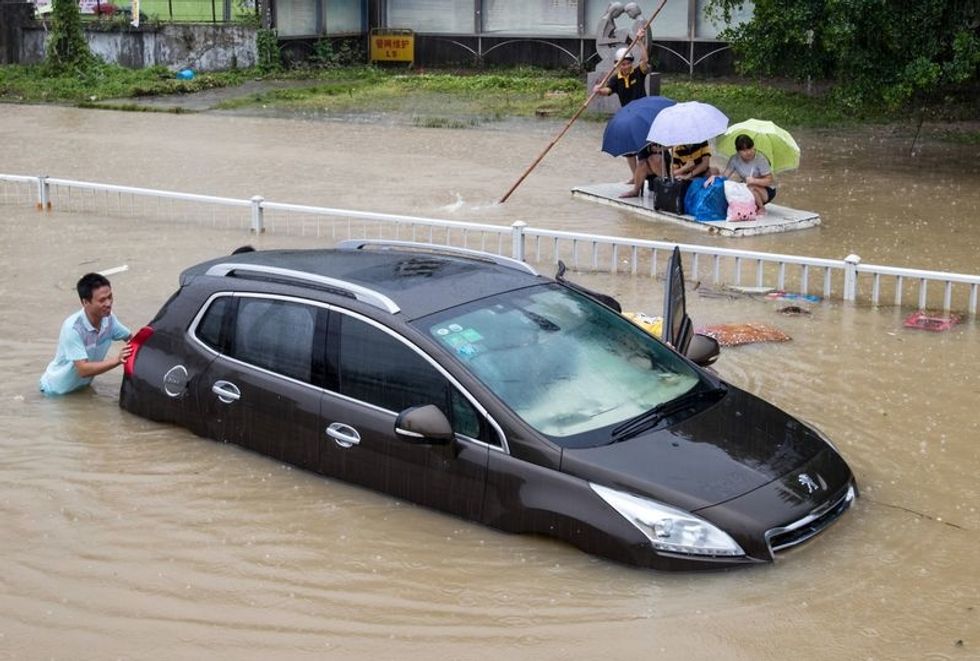 BEIJING/SHANGHAI (Reuters) – A typhoon battered China's east coast on Sunday, killing 14 people and forcing the authorities to evacuate hundreds of thousands more.
The 14 were killed after being washed away by flash floods or buried under collapsed houses or landslides, state news agency Xinhua said, citing authorities in Zhejiang province. Another four people were missing.
Typhoon Soudelor forced more than 188,400 people to leave their homes in Zhejiang and 320,000 in neighboring Fujian, Xinhua said. More than 530 flights were canceled and 191 high-speed trains were suspended.
The typhoon had killed six people in Taiwan earlier in the weekend, then moved across the Taiwan Strait and slammed into the mainland's Fujian province late on Saturday.
It churned towards neighboring Zhejiang and Jiangxi on Sunday, Xinhua said. The Tropical Storm Risk website downgraded Soudelor to a tropical storm as it moved inland.
In Taiwan, the rain and wind eased on Sunday although the Central Weather Bureau warned that conditions remained unstable as crews began clearing fallen trees, mud flows and other debris from blocked roads.
The storm killed six people in Taiwan, with four missing and nearly 400 injured, authorities said.
Typhoons are common at this time of year in the South China Sea and Pacific, picking up strength from warm waters before losing it over land.
 (Reporting by Chen Yixin in SHANGHAI, Koh Gui Qing in BEIJING and J.R. Wu in TAIPEI; Editing by Alan Raybould)
Photo: A trapped car is pushed along a flooded street after typhoon Soudelor hit Fuzhou, Fujian province, China, August 9, 2015. REUTERS/Stringer