Typhoon Rammasun Kills At Least 20 In Philippines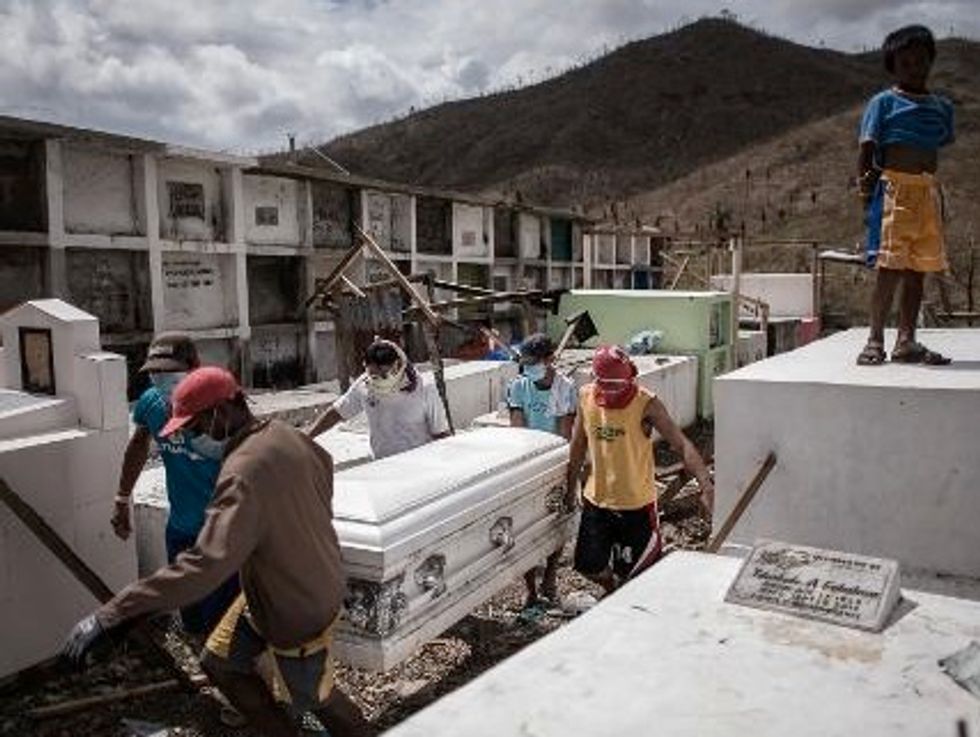 By Christine Mai-Duc, Los Angeles Times
At least 20 people have been killed and seven others injured in a typhoon that ripped through the Philippines, government officials said Wednesday.
Typhoon Rammasun, which made landfall early Tuesday, blasted the island nation with 105-mph winds and heavy rain, knocking down power lines and leading to the collapse of some bridges and buildings.
Officials have begun to survey the damage as the worst of the storm moved west off the coast of the country and toward China.
The storm is the first typhoon to touch down in the Philippines since Typhoon Haiyan, which was one of the most powerful storms ever recorded. It devastated the country in 2013, leaving thousands dead.
The fatalities from Rammasun, which included an 11-month-old baby and were mostly caused by falling trees and debris, were concentrated mainly in the Calabarzon region, just south of the nation's capital.
"We cannot give a very clear picture yet. We are still awaiting reports from our local governments and councils," said Romina Marasigan, a spokeswoman for the country's National Disaster Risk Reduction and Management Council.
Marasigan said more than 420,000 people have been evacuated throughout the country so far, and local governments are distributing relief and food packs to citizens.
Manila, where nearly 12 million people live, largely escaped major damage from Typhoon Rammasun, also known as Typhoon Glenda in the Philippines.
More than 20 people are dead after Typhoon Rammasun made landfall in the Philippines this week.
An aerial survey conducted over the capital city showed mostly downed power lines and damage to trees, but no major building collapses, Marasigan said.
Still, many areas remain without power. The storm knocked out service to more than 90 percent of customers, according to the Manila Electric Co. As of Wednesday evening, only 25 percent of customers had had their power restored.
Philippine officials cautioned residents in low-lying and mountainous areas about the possibility of landslides and flash flooding.
The U.S. Navy Joint Typhoon Warning Center said it expects Rammasun to intensify before hitting the Chinese island of Hainan and Vietnam.
AFP Photo/Philippe Lopez
Interested in world news? Sign up for our daily email newsletter!