U.N. To Take Up Palestinian Resolution On Proposed Peace Deal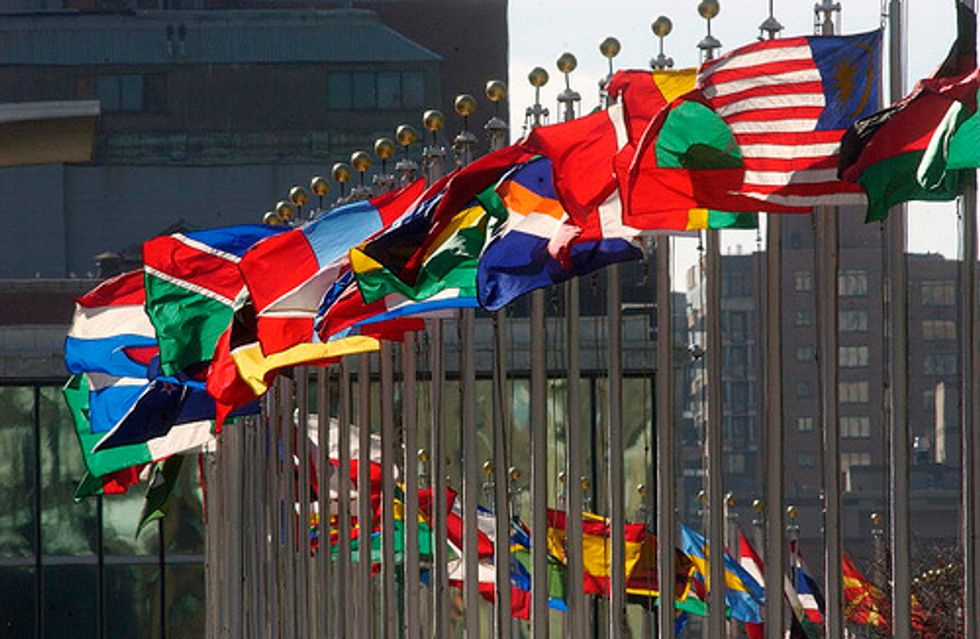 By Paul Richter, Tribune Washington Bureau (TNS)
WASHINGTON — The United Nations Security Council planned to convene a meeting Tuesday afternoon to take up a Palestinian demand for a resolution calling for a peace deal with Israel within a year, U.N. officials announced.
The proposal, vehemently opposed by Israel, also calls for an end to the Israeli occupation of Palestinian territories within three years.
If the issue is put to a vote, the United States will be forced to exercise its veto, a move it has sought to avoid.
U.S. officials contend the Palestinian action would be counterproductive because it would sidestep negotiations over Israeli-Palestinian issues. But Palestinian Authority President Mahmoud Abbas has pushed for a vote anyway in hopes of building international support for Palestinian demands for statehood.
Abbas has won the support of Arab states, which have united behind a draft proposal. Israel strongly opposes the Palestinians' efforts to gain diplomatic leverage through action at the United Nations.
United Nations Photo via Flickr