U.S. Ambassador In South Korea Recovering After Bloody Attack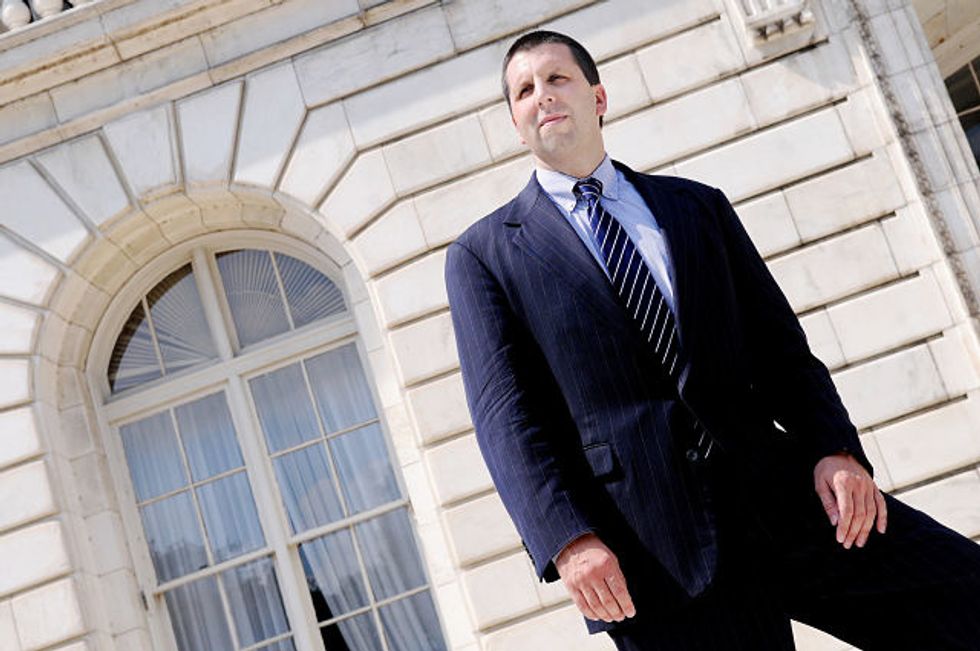 By Steven Borowiec and Lauren Raab, Los Angeles Times (TNS)
SEOUL, South Korea — Mark Lippert, the U.S. ambassador to South Korea, was being treated for non-life-threatening injuries Thursday after being attacked in Seoul by an assailant carrying a blade, officials said.
Lippert, 42, who was taken to Kangbuk Samsung Hospital, apparently suffered wounds to his face and wrist, according to media reports.
Police said the attacker used a blade about 10 inches long and shouted that North and South Korea should be reunified, according to reports.
A U.S. Embassy spokeswoman said Lippert was seated at a table at the Sejong Center for the Performing Arts when he was attacked, not giving a lecture as some reports had stated.
Photographs of Lippert showed him spattered with blood, with a hand raised to his right cheek and his left wrist wrapped in a cloth or bandage, the shirtsleeve below soaked in red.
"We strongly condemn this act of violence," said Marie Harf, a State Department spokeswoman.
Police said the suspected assailant was arrested. The middle-aged man reportedly yelled something about ongoing U.S.-South Korea military exercises and that the Koreas should unify.
Lippert has spent much of his career in Washington, with stints in Iraq and Afghanistan. He was a foreign policy adviser to then-Senator Barack Obama. The president called him after Thursday's attack to wish him a speedy recovery, according to the National Security Council.
Seoul is his first posting as an ambassador. He has made waves in the local media for his apparent interest in Korean culture. He has made trips to folk villages and is studying the language. He is also building a reputation for being friendly and outgoing.
In January, Lippert's wife, Robyn, gave birth in Seoul to the couple's first child, James William Sejun Lippert. Sejun is a Korean name that means "to become an exceptional person as a result of leading an honest and clean life," according to the U.S. Embassy in Seoul.
In an interview Tuesday at his Seoul residence, Lippert said he and his family were enjoying life in Korea.
"Honestly, Seoul has exceeded all my expectations," Lippert said. "It's a fun city with lots to do."
___
Special correspondent Borowiec reported from Seoul and Times staff writer Raab from Los Angeles.
Photo: File image of Mark Lippert, U.S. Ambassador to South Korea, on Capitol Hill in Washington, D.C. Lippert was injured in an attack in Seoul, South Korea, on Wednesday, March 4, 2015. (Olivier Douliery/Abaca Press/TNS)