U.S. Ambassador To Russia To Leave After Two Years
@AFP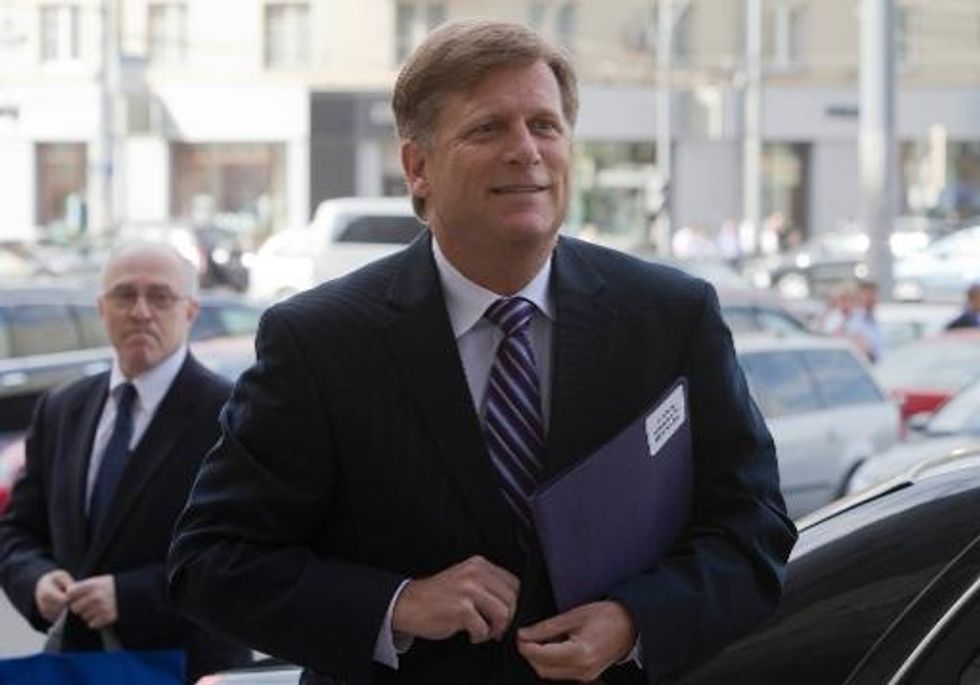 Moscow (AFP) – Michael McFaul, the outspoken U.S. ambassador to Russia who has frequently clashed with authorities in Moscow, said Tuesday he would leave the country after just two years.
An embassy spokeswoman confirmed the diplomat was leaving Russia "early" but declined to comment further.
"Soon after the Olympics, I plan to rejoin my family in California," McFaul wrote on his blog.
"After more than five years of working in President Obama's administration the time has come to return home."
The former Stanford University professor was sworn in as ambassador on January 10, 2012 and had frequently sparked Russia's fury with critical comments and meetings with Russian opposition activists.
"Very sad to announce my departure later this month," he tweeted. "I will miss Russia and its people."
Before taking over as ambassador, McFaul helped reset Russia-U.S. relations following Russian strongman Vladimir Putin's departure from the Kremlin in 2008.
Relations between Moscow and Washington deteriorated after Putin returned to the Kremlin for a third term in 2012.
Analysts had interpreted attacks on McFaul by Russian state media and lawmakers as a part of a blunt Kremlin message to Washington that it should keep the tone of its criticism muted.
Photo: AFP.com