U.S. Approves Handheld Injector For Painkiller Overdose
@AFP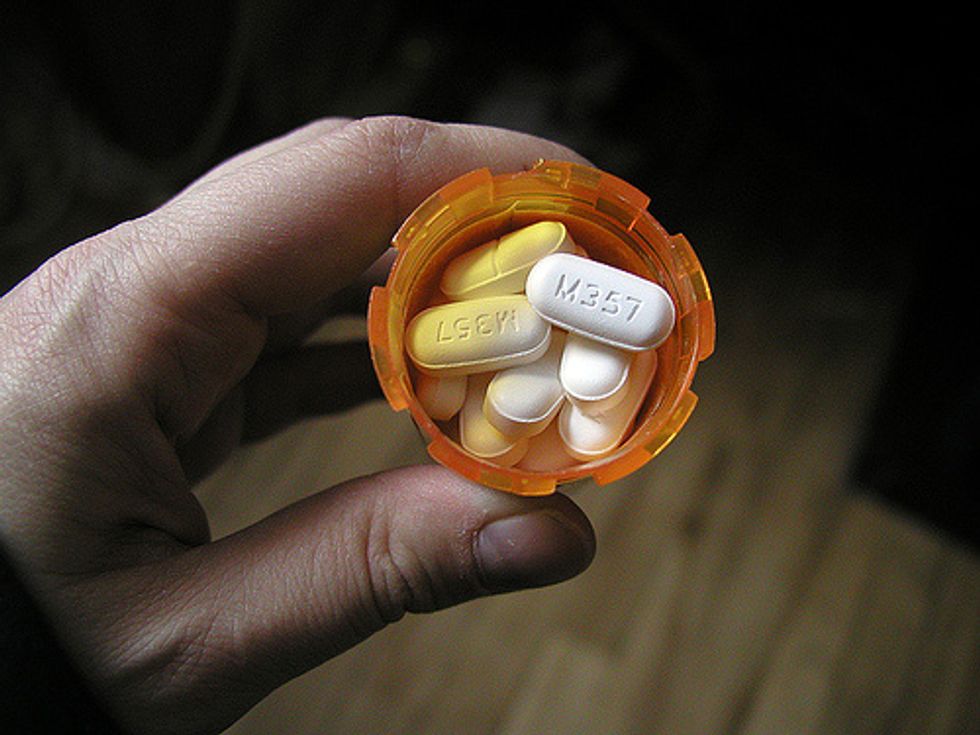 Washington (AFP) — U.S. regulators on Thursday approved a handheld injector device that average people could use in an emergency to revive a person suspected of overdosing on prescription painkillers.
Evzio contains a single dose of the drug naloxone, and is the first injector of its kind on the market for untrained medical personnel, the U.S. Food and Drug Administration said.
The United States is in the midst of a prescription opioid epidemic, with overdoses taking more lives than cocaine and heroin combined.
"Tragically, the most recent data shows that more than 16,000 lives are lost each year due to opioid-related overdoses," said FDA Commissioner Margaret Hamburg.
News of Evzio's approval came just weeks after a potent new opioid called Zohydro hit the U.S. market, raising alarm among some health advocates over the potential for more addiction and deaths.
Evzio, a combination drug-device product made by Virginia-based Kaleo, aims to help by offering an early intervention option for people at risk of overdose.
"Making this product available could save lives by facilitating earlier use of the drug in emergency situations," said Bob Rappaport, director of the Division of Anesthesia, Analgesia, and Addiction Products in the FDA's Center for Drug Evaluation and Research.
The injector "can be carried in a pocket or stored in a medicine cabinet," said the FDA in a statement.
If a caregiver or family member comes across someone who is suspected of having overdosed and has lost consciousness or has decreased breathing or heart rate, the injector can deliver a single dose of naloxone into the person's skin or muscle.
Naloxone "rapidly reverses the effects of opioid overdose and is the standard treatment for overdose," said the FDA.
It is typically delivered to a patient via syringe in medical settings such as in an ambulance or the hospital emergency room.
The injector alone is not enough, and caregivers are urged to call 911 and get swift professional medical care in case of a suspected overdose.
More people die in the United States annually from prescription drug overdoses than from car crashes, the CDC said.
"This is good news, but a more effective way to end the epidemic of overdose deaths would be to stop the over-prescribing of opioid painkillers and to stop their promotion as safe and effective for long-term use," said Judy Rummler, an activist whose adult son died of an overdose after a long battle with painkiller addiction.
News of the device's approval was also welcomed by Andrew Kolodny, president of Physicians for Responsible Opioid Prescribing.
"Making an overdose antidote more available in the midst of an overdose epidemic is a no-brainer, it will save lives," he said.
"The irony is that if FDA were to stop releasing dangerous new opioids on to the market, like Zohydro, there would be much less need for an overdose antidote."
He also cautioned that having a quick way to administer naloxone is not a sure way to save someone, since many overdoses occur when a person is asleep or alone.
Photo: massdistraction via Flickr