U.S. Calls On Egyptian Army To Release Morsi
@AFP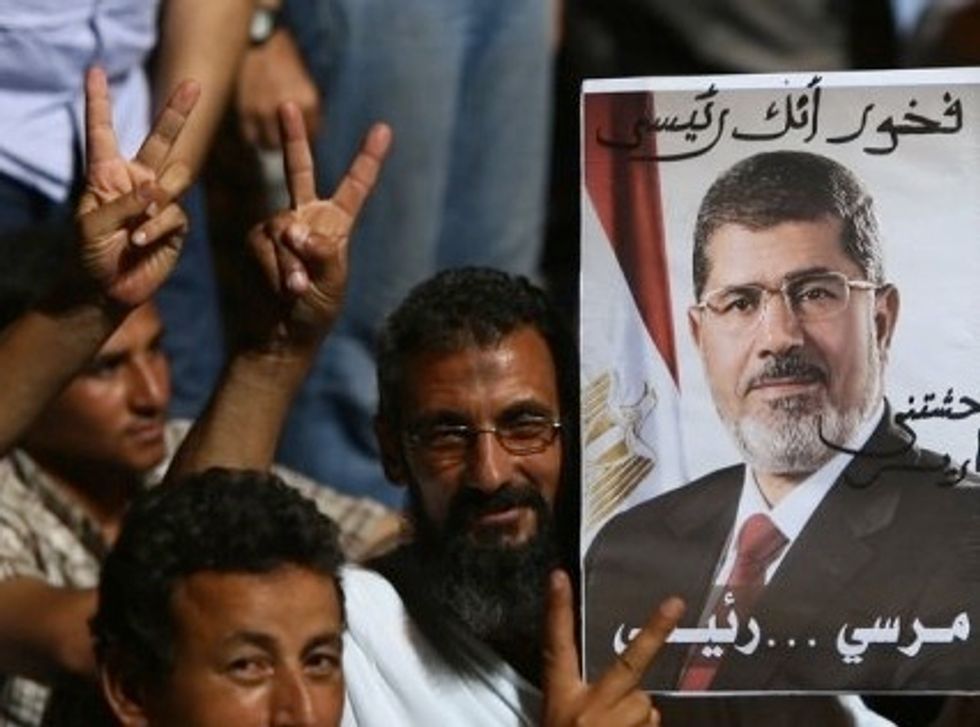 WASHINGTON (AFP) – The United States on Friday called on the Egyptian military and interim leaders to free deposed president Mohamed Morsi for the first time since he was detained over a week ago.
State Department spokeswoman Jen Psaki said the United States agreed with Germany's earlier appeal for Morsi to be released and was "publicly" making the same request.
Morsi has been held in a "safe place," according to the interim leaders, and has not been seen in public since his ouster July 3.
Psaki said that U.S. officials had been in regular contact with all sectors of Egyptian society.
But in past days, while condemning arbitrary arrests, she had refused to say whether the U.S. administration believed Morsi should be freed.
Morsi's Muslim Brotherhood and opponents of Morsi have called separate rallies across Cairo Friday amid fears of further bloodshed in the Arab world's most populous country.
Photo Credit: AFP/Marwan Naamani