Some U.S. Cinemas To Show 'The Interview' Despite Threat
@AFP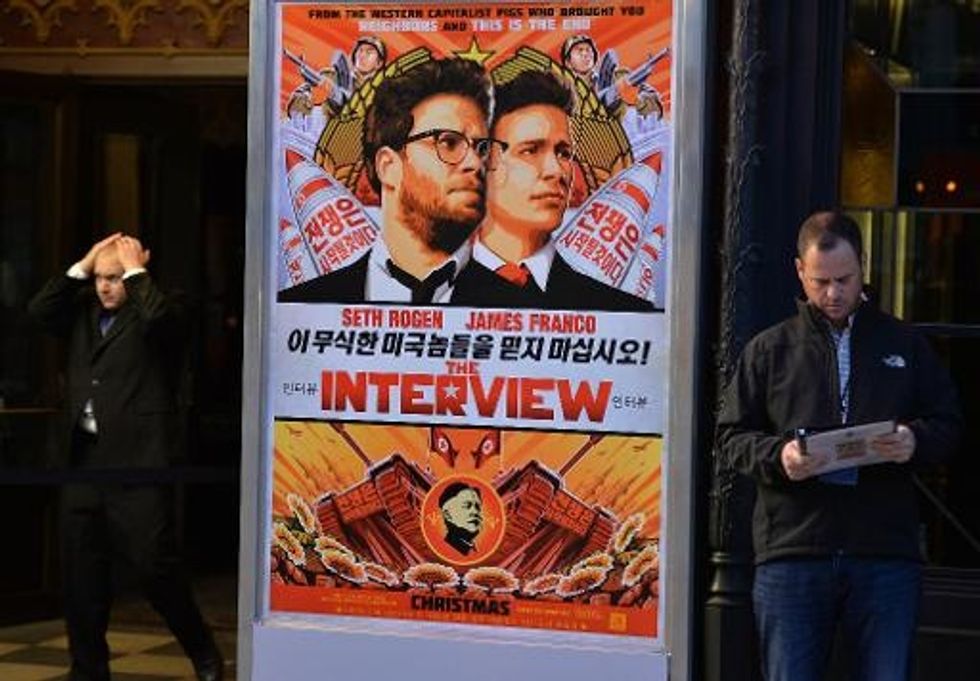 Los Angeles (AFP) – Some U.S. independent movie theaters are to show the Sony Pictures comedy The Interview on Christmas Day as planned, despite threats blamed on North Korea's erratic regime.
The Alamo Drafthouse in Austin, Texas, and the Plaza Atlanta in Georgia were the first to say Tuesday they would show the movie, which lampoons North Korean dictator Kim Jong-Un.
"We are making shows available within the hour. Victory," said Alamo founder Tim League, in a tweet announcing that Sony had reversed a decision to cancel the film's release.
There was no immediate comment from Sony, but U.S. media reported that the company was preparing to announce a limited theatrical release of the movie along with online video-on-demand.
Last week, Sony canceled the December 25 release of The Interview, a madcap caper in which Seth Rogen and James Franco play television journalists recruited to assassinate Kim.
The Hollywood giant had suffered a massive cyber attack on its internal computer network that U.S. authorities now blame on Pyongyang, which has denounced the movie as a terrorist threat.
Following the hack, which exposed humiliating company secrets and the personal data of employees, Sony received anonymous threats that cinemas showing the film would face violent attack.
While denouncing the movie, North Korea has denied any role in the hacking. U.S. President Barak Obama said it faces a "proportionate response" to what he called its "cyber vandalism."
North Korea's already limited Internet links have been cutting in and out for two days, because of what experts said appeared to be a "denial of service" attack, but no one has claimed responsibility.
Sony, meanwhile, was widely criticized — including by Obama himself — for backing down to the threats and canceling the film.
AFP Photo