U.S. Comic Joan Rivers Dies: Family
@AFP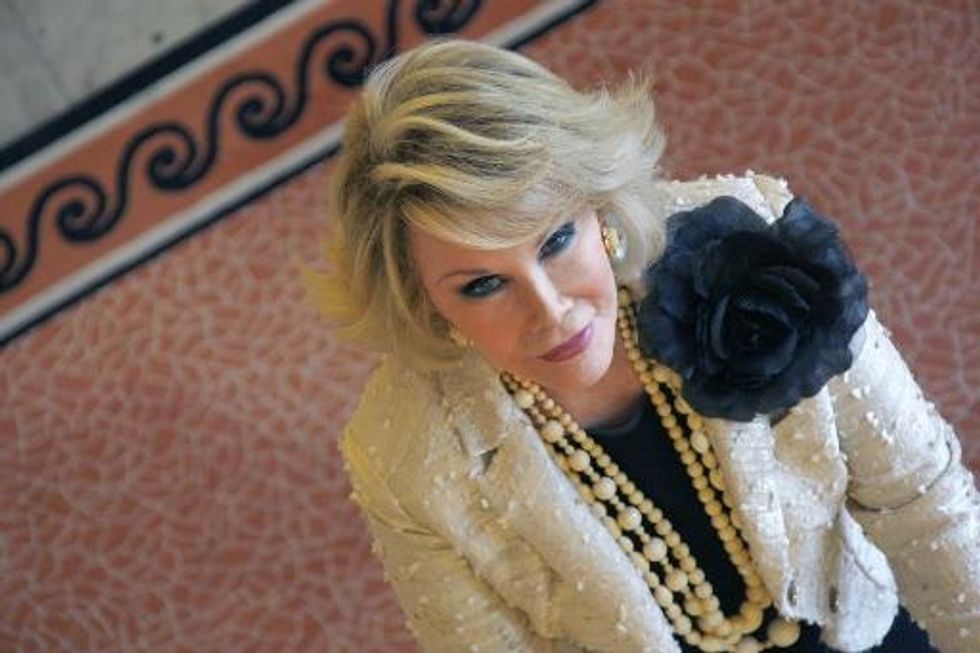 New York (AFP) — Joan Rivers, the acerbic U.S. stand-up comic and television presenter, died on Thursday, a week after being rushed to a New York hospital, her family announced. She was 81.
"It is with great sadness that I announce the death of my mother, Joan Rivers. She passed peacefully at 1:17 p.m. surrounded by family and close friends," daughter Melissa Rivers said in a statement.
The Brooklyn-born Rivers had been at Mount Sinai Hospital since she reportedly stopped breathing during a medical procedure on her vocal cords at a private clinic on August 28.
Her daughter Melissa and grandson Cooper flew immediately from Los Angeles and kept a vigil at her bedside ever since.
They thanked hospital staff for the "amazing care" they provided the Emmy award-winning comedian and TV host.
"Cooper and I have found ourselves humbled by the outpouring of love, support, and prayers we have received from around the world. They have been heard and appreciated," Melissa Rivers said.
"My mother's greatest joy in life was to make people laugh. Although that is difficult to do right now, I know her final wish would be that we return to laughing soon."
AFP Photo/Valery Hache
Interested in national news? Sign up for our daily email newsletter!