U.S. Congress Unveils $1 Trillion Spending Bill
@AFP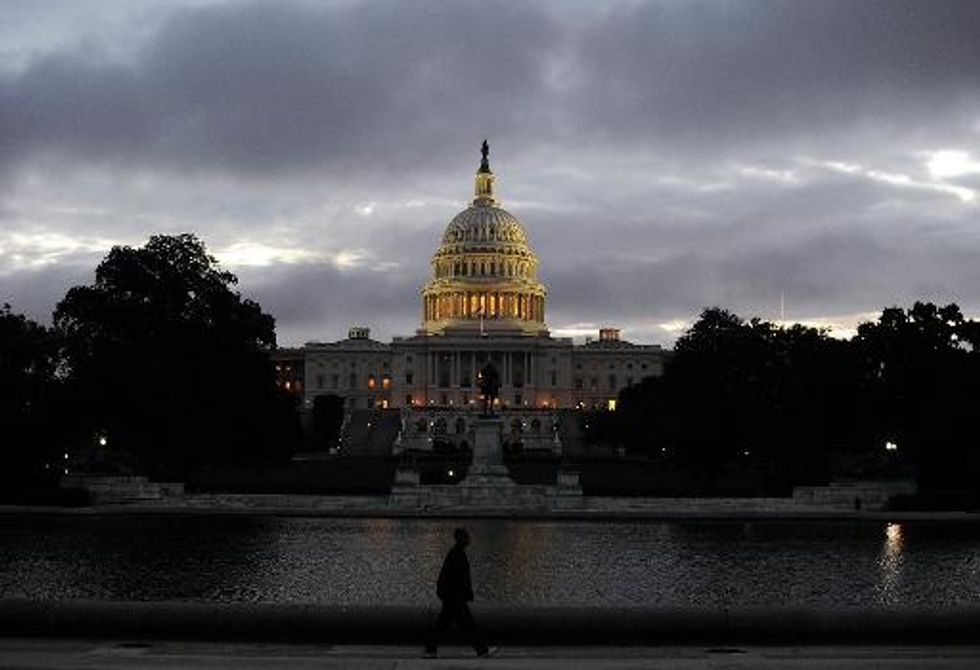 Washington (AFP) – Negotiators from the U.S Senate and House of Representatives unveiled a $1 trillion spending bill late Monday, eliminating the threat of another government shutdown, at least until October.
The high-stakes omnibus spending bill sets discretionary spending limits line by line for each federal agency until September 30, when the 2014 fiscal year ends.
"We are pleased to have come to a fair, bipartisan agreement on funding the government for 2014," said the negotiators, including Senate Appropriations Committee Chairwoman Barbara Mikulski, a Democrat.
"Although our differences were many and our deadline short, we were able to a draft a solid piece of legislation that meets the guidelines of the Ryan-Murray deal (on the budget in December), keeps the government open and eliminates the uncertainty and economic instability of stop-gap governing."
In addition to Mikulski, the other members of the negotiating team included House Appropriations Committee Chairman Hal Rogers, the panel's top Democrat Nita Lowey and the Senate Appropriations Committee's top Republican Richard Shelby.
In October, a bitter budget clash between Republicans and Democrats — who control the House and Senate respectively — triggered a 16-day government shutdown.
A deal to end the crisis financed the government through this coming Wednesday, January 15.
Last month, Congress passed a compromise two-year budget accord, marking a truce in the fiscal wars that have plagued Washington.
The newly unveiled consolidated appropriations bill provides $1.012 trillion to operate the federal government, not including social services and foreign military operations.
Because the agreement was the fruit of bipartisan negotiations between Republican and Democrats, it is likely to get adopted quickly by Congress this week, averting another shutdown crisis.
After two years of historic reductions, federal expenditures were set to rise again in 2014 as the deal erases painful and automatic spending cuts that were due to kick in on January 1 for the next two years.
Military spending, which had been set for net reductions, will increase slightly.
On top of top will come an additional $92 billion for foreign U.S. military operations, mainly the war in Afghanistan, and $6.5 billion for extraordinary expenses linked to natural disasters.
"As with any compromise, not everyone will like everything in this bill, but in this divided government a critical bill such as this simply cannot reflect the wants of only one party," the deal negotiators said.
"We believe this is a good, workable measure that will serve the American people well, and we encourage all our colleagues to support it this week."
The discretionary budget, which must be approved by Congress each year, only represents about a third of federal public spending.
There will be an additional $92 billion for foreign U.S. military operations, mainly the war in Afghanistan, and $6.5 billion for extraordinary expenses linked to natural disasters.
It does not include mandatory spending, such as the Medicare insurance program for the elderly and Social Security, set to reach $2.196 trillion in 2014, according to Congressional Budget Office estimates.
Overall, the deficit, which reached 4.1 percent of GDP in 2013, is set to drop over the next decade. The CBO said it would fall to 2.3 percent of GDP in 2015.
Photo: Jewel Samad via AFP