U.S. Consumer Prices Jump In May
@AFP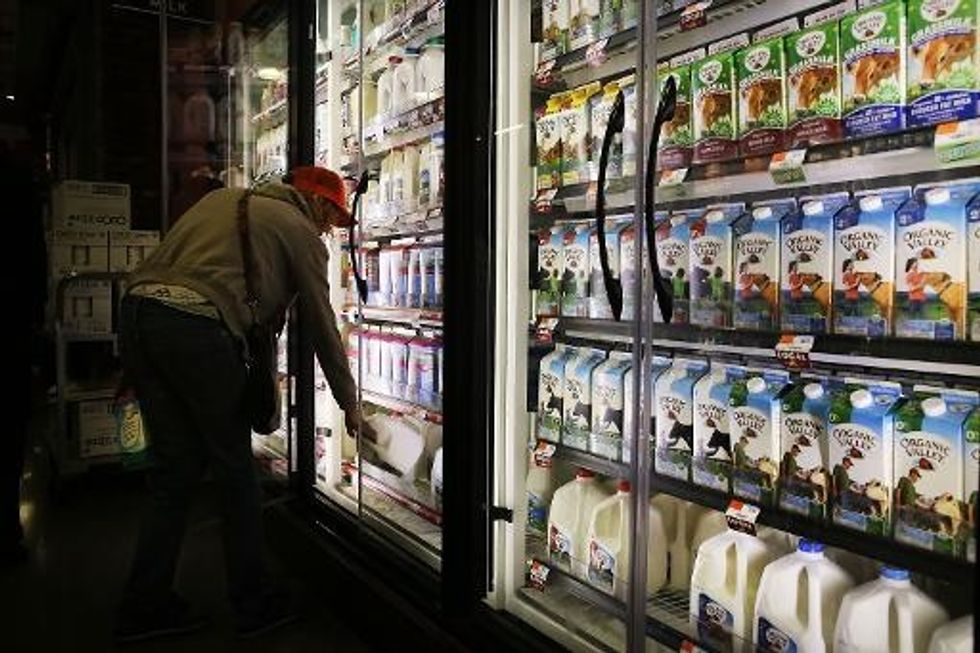 Washington (AFP) – U.S. consumer prices leaped across the board in May, putting in the strongest monthly gain in more than a year, the Labor Department said Tuesday.
The consumer price index rose 0.4 percent from April, the largest increase since February 2013.
Price rises were broad-based, with shelter, electricity, food, airline fares, and gasoline contributing to the gains.
Prices for food rose 0.5 percent and energy prices jumped 0.9 percent.
Stripping out food and energy prices, core CPI rose 0.3 percent in May, the biggest jump since August 2011.
Consumer prices heated up more than expected last month; the CPI increase was double analysts' average estimate.
On a 12-month basis, CPI was up 2.1 percent, the largest increase since October 2012, and core CPI rose 2.0 percent .
"Core inflation shows a clear pick-up. It was already up in the previous two months but it is up more now," said Jim O'Sullivan, chief U.S. economist at High Frequency Economics.
"The data will clearly discourage Fed officials from making their forward guidance any more dovish than it is already."
The data came hours ahead of the Federal Reserve's two-day monetary policy meeting.
The Federal Open Market Committee is expected to keep its monetary policy on track, with a steady drawdown of the bond-buying stimulus program and no change in the central bank's near-zero key interest rate.
The Fed's inflation target is 2.0 percent; its preferred measure, the personal consumption expenditures price index, stood at an annual rate of 1.6 percent in April.
Photo: Spencer Platt via AFP