U.S. Democrats To Participate In Benghazi Probe
@AFP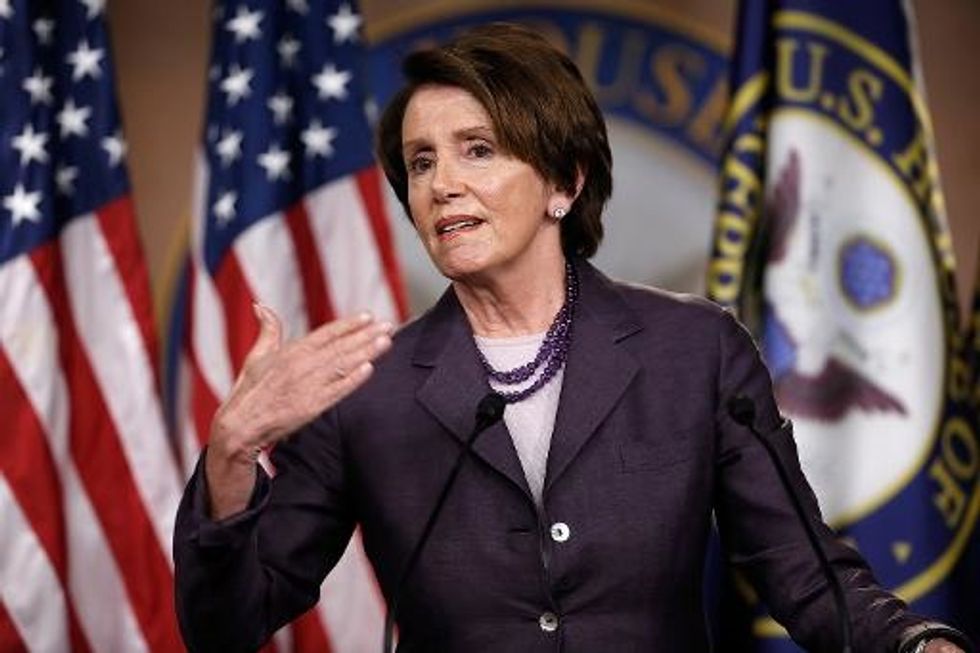 Washington (AFP) – Democratic lawmakers will join their Republican colleagues on a special committee to investigate the deadly Benghazi attacks of 2012, House Minority Leader Nancy Pelosi said Wednesday.
After slamming the probe as a political stunt by House Speaker John Boehner and his Republicans earlier this month, Pelosi went back on a threat to boycott the proceedings and appointed five Democrats to the 12-seat panel.
Pelosi named senior congressman Elijah Cummings to lead the delegation. As top Democrat on the House's main government oversight panel, Cummings has clashed publicly and repeatedly with chairman Darrell Issa on the issue of Benghazi.
The Republican-led House had voted along party lines to establish the select committee to learn once and for all what happened during militant attacks on the U.S. mission in Benghazi, Libya on September 11, 2012 that left four Americans dead, including ambassador Chris Stevens.
Republican Trey Gowdy, a former prosecutor, is the committee's chairman.
President Barack Obama's Democrats have expressed outrage over Republican insistence on re-investigating the terror strike, saying opponents are intent on sullying the administration and Democratic lawmakers in an election year.
Eight investigations were conducted in the year after the attacks, including an exhaustive internal review that found the State Department's security measures were "grossly inadequate" to deal with such an attack.
Several Republicans including Boehner say the White House has been "stonewalling" and refusing to turn over all Benghazi-related material.
Pelosi staffers met twice Wednesday with members of Boehner's office to discuss ways "to ensure fairness, transparency and balance with respect to the committee's proceedings and operations," a Democratic aide said.
Democrats had been split on whether to participate, with some saying a boycott would create favorable optics during an election year: Republicans on their own, hammering away at adminstration officials who had already cooperated in previous investigations.
But others insisted it would be crucial to have Democratic representation, particularly when former secretary of state Hillary Clinton and National Security Advisor Susan Rice are called to testify.
Boehner's office appeared pleased with Pelosi's announcement.
"The American people deserve the truth, and we are glad House Democrats have chosen to participate in this serious, substantive investigation into the circumstances surrounding the tragic events of September 11, 2012," Boehner spokesman Michael Steel said.
AFP Photo/Win Mcnamee