U.S. Economy Grew 3.2 Percent In Fourth Quarter
@AFP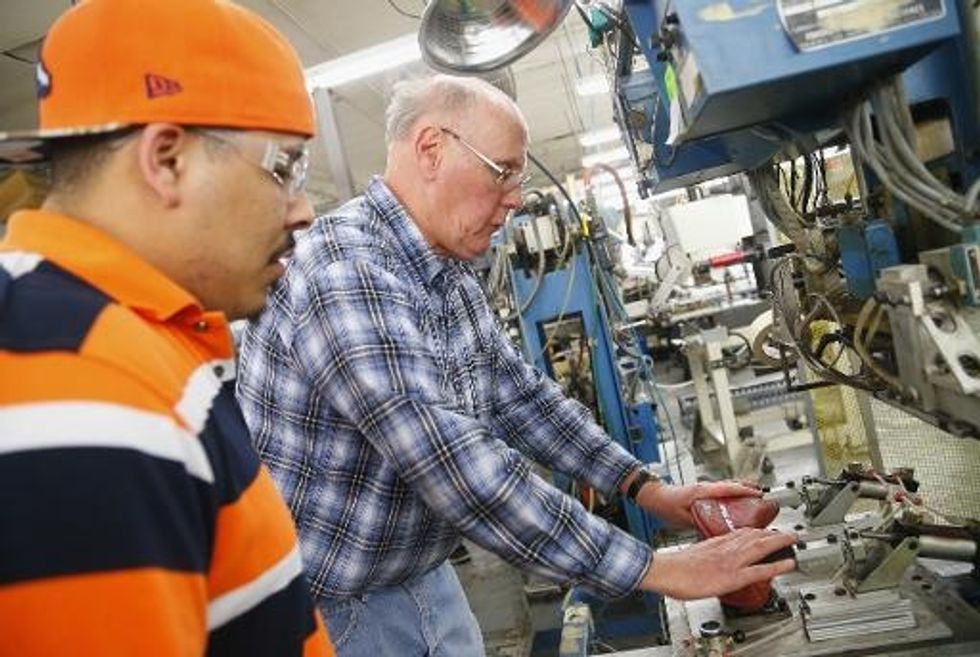 Washington (AFP) – The U.S. economy grew at a robust annual rate of 3.2 percent in the fourth quarter despite the partial government shutdown in October, according to Commerce Department data released Thursday.
Growth in gross domestic product was led by pick-ups in exports and consumer spending, the main driver of the U.S. economy.
Most analysts had penciled in 3.0 percent GDP growth in the October-December quarter, following the 4.1 percent pace in the third quarter.
The slower pace of growth in the fourth-quarter mainly reflected lower inventory investment, as well as a 12.6 decrease in government spending, a downturn in housing investment and weaker business investment.
Consumer spending rose a hearty 3.3 percent, following a 2.0 percent rise in the prior quarter.
Real exports of goods and services jumped 11.4 percent, well above the 3.9 percent increase in the third quarter, as exports grew faster than imports.
The full effects of the October 1-16 federal government shutdown, which furloughed thousands of workers, "could not be quantified," the Commerce Department said.
However, it said, it estimated that the reduction in hours worked by federal employees trimmed 0.3 percentage point off GDP growth.
For the full-year 2013, the economy grew 1.9 percent, compared with 2.8 percent in 2012, the Commerce Department said.
The better-than-expected growth pace came a day after the Federal Reserve announced it would continue to reduce its massive monetary stimulus program, citing "growing underlying strength in the broader economy."
The Fed will reduce asset purchases by $10 billion in February to $65 billion, the second month in a row the Fed has reduced spending by that amount as it seeks to wind down the stimulus this year.
AFP Photo/Matt Sullivan