U.S. Envoy: North Korea Not 'Serious' About Restarting Nuclear Talks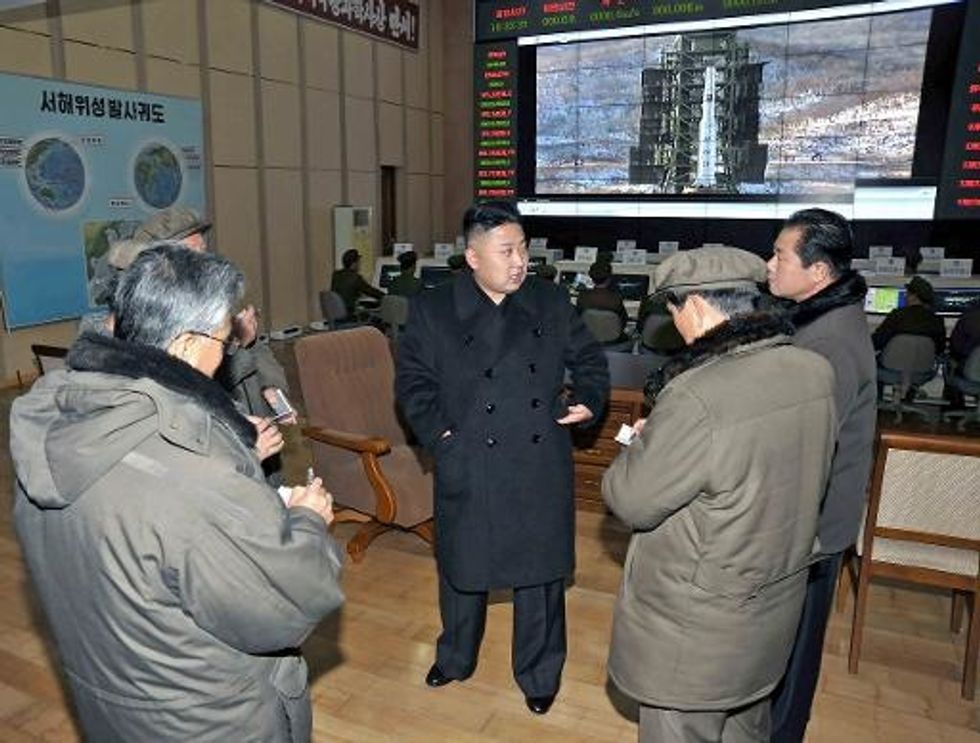 By Julie Makinen, Los Angeles Times (TNS)
BEIJING — The new U.S. special representative for North Korea policy poured cold water Friday on recent reports that Kim Jong Un's regime was ready to resume long-stalled international talks on ending the country's nuclear program.
Visiting Moscow in November, Choe Ryong Hae, special envoy of the North Korean leader, delivered a letter from Kim to President Vladimir Putin that offered to restart the six-party nuclear negotiations that have been suspended for five years, Russian Foreign Minister Sergei Lavrov said at the time.
"I have seen reports of the North Korean official's statements in Moscow," the American envoy, Sung Kim, said Friday in Beijing as he wrapped up a round of consultations in Asia that included talks in Tokyo, Seoul and the Chinese capital.
"Frankly it's hard to take that seriously. I think we still need to see more concrete indications from the North Koreans," said Kim, who previously served as U.S. ambassador to South Korea and became special envoy last month. "At this point, we don't even know if the North Koreans have any interest in returning to some serious negotiations."
Kim Jong Un's reported offer to restart the talks was said to be "without conditions" but in accordance with a 2005 declaration of objectives. That declaration included a promise by Pyongyang to abandon all nuclear programs and adhere to the Nuclear Nonproliferation Treaty in exchange for energy and other assistance and assurances from Washington that the U.S. had no plans to attack North Korea.
North Korea conducted nuclear tests in 2006, 2009 and 2013 in violation of the nonproliferation treaty, which it hasn't signed, as well as the 2005 declaration.
The six-party talks — among North Korea, South Korea, China, Russia, Japan and the United States — were halted in 2009.
In November, analysts at the U.S.-Korea Institute at Johns Hopkins University's School of Advanced International Studies reported recent activity at North Korea's Yongbyon Nuclear Scientific Research Center that they said could signal an effort by North Korea to extract weapons-grade plutonium from spent fuel rods.
Asked what kind of "concrete indications" the U.S. was seeking, Kim, the American envoy, said: "Very generally speaking, it would be hard for us to negotiate with the North Koreans while they continue to carry out nuclear activities, activities that are clearly banned" under the nonproliferation treaty and Pyongyang's commitments in 2005.
Kim said the U.S. was willing to talk directly to Pyongyang to get the six-party process restarted but that North Korea has shown no interest in a bilateral dialogue, even though the country recently released several Americans who had been held captive there. James Clapper, the U.S. director of national intelligence, traveled to Pyongyang to secure their release, and his visit marked a rare visit by a sitting high-level American official to North Korea. However, the North Korean leader did not meet Clapper.
"Unfortunately we have not seen any indication that with the release of American citizens there has been any change in North Korean attitudes or approach to the nuclear issue," Kim said. "We have indicated very clearly … that we would welcome an opportunity to talk to them directly on the important question of how we can resume serious negotiations toward denuclearization. So far they have indicated no interest in doing so."
Although the six-party talks have yielded no lasting progress in getting Pyongyang to give up its nuclear activities, Kim said the U.S. continued to believe the six-party process provides "the most viable forum" for addressing the situation, though he added: "I'm not suggesting that this time is different."
Kim said there was no specific timetable for possible resumption of talks.
Asked about whether North Korea may have been behind the recent computer hacking at Sony Pictures, which is set to release the comedy film The Interview, which centers on an assassination plot against Kim Jong Un, the American envoy referred reporters to law enforcement officials.
However, he encouraged Pyongyang — which has praised the hackers — to focus on "important" things, rather than a fictional film.
"If they work with us … many good things can happen for North Korea. Many good things that would help improve the livelihood of North Korean people, help improve the human rights situation in North Korea. I would encourage the North Korean leadership to focus on those important aspects, rather than this movie."
AFP Photo