U.S. Envoy Offends Germany By Endorsing Far Right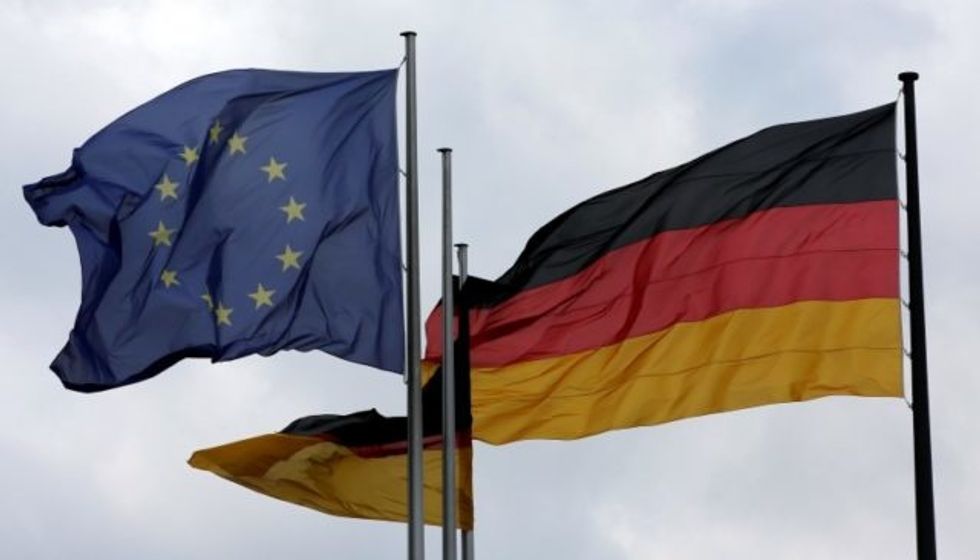 Reprinted with permission from Shareblue.com
The same Trump ambassador who just threatened one of our closest allies a few weeks ago now says he wants to "empower" right-wing leaders in Europe, and specifically praised the anti-immigrant chancellor of Austria.
U.S. ambassador to Germany Richard Grenell said, in a interview with Breitbart London, "I absolutely want to empower other conservatives throughout Europe, other leaders. I think there is a groundswell of conservative policies that are taking hold because of the failed policies of the left."
"There's no question about that and it's an exciting time for me," he added. "I look across the landscape and we've got a lot of work to do but I think the election of Donald Trump has empowered individuals and people to say that they can't just allow the political class to determine before an election takes place, who's going to win and who should run."
Grennell also singled out Austrian Chancellor Sebastian Kurz for praise, calling him a "rock star."
Kurz is an anti-immigrant politician who gained power by first emulating, and then forming a coalition government with, the white supremacist "Freedom Party." Grenell's comments are an unambiguous nod to the white nationalist movement that is sweeping Europe, and his words have already sparked outcry from the German government:
"We have asked the U.S. side for clarification, and whether (the remarks) were made as reported," a foreign ministry spokesman told a regular government news conference.

Rolf Muetzenich, deputy leader of the Social Democrats in parliament, said the issue should be raised quickly with Secretary of State Mike Pompeo.

"Clearly the U.S. ambassador sees himself as an extension of a right-wing conservative world movement," he told Reuters. Muetzenich added that Grenell's actions violated the 1961 Vienna Convention, under which diplomats do not interfere in the domestic affairs of a country.
Grenell promised, during his confirmation hearing, not to politicize his post if confirmed.
But in short order, Grenell caused an international incident when he tried to threaten Germany into violating the Iran nuclear deal along with Trump.
Now, Grenell is meddling in the politics of our European allies, and empowering a right-wing extremist from Austria. What could go wrong?