U.S. To Evacuate Baghdad Embassy Staff
@AFP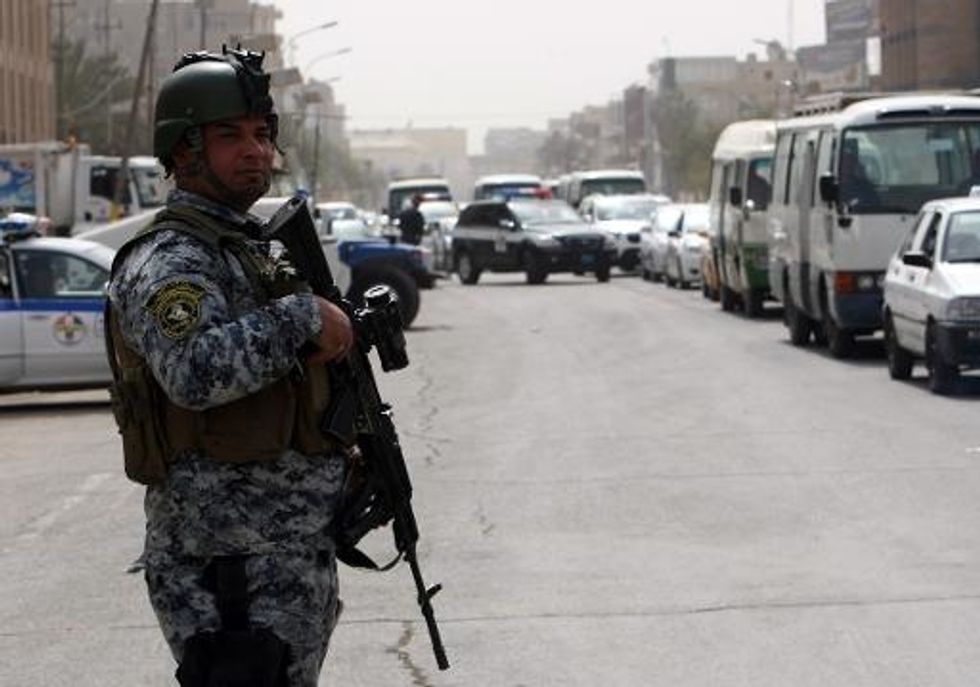 Washington (AFP) – The U.S. embassy in Baghdad is evacuating personnel and increasing military security after militants captured vast swathes of territory and advanced toward the capital, officials said Sunday.
It was unclear how many staff members would be evacuated from the mission. Located within the heavily fortified Green Zone that houses much of the international presence in the city, the U.S. embassy is the largest in the world.
State Department spokeswoman Jen Psaki said the staff would only be "temporarily relocated" to U.S. consulates in Basra in the south and Arbil in the northern Kurdish territories. Neither area is currently threatened by the Islamic State in Iraq and the Levant militants.
Other staff will be flown to the U.S. embassy in the Jordanian capital of Amman, where they will work on Iraq-related issues.
Rear Admiral John Kirby, the Department of Defense spokesman, said a "small number of DOD personnel are augmenting State Department security assets in Baghdad to help ensure the safety of our facilities."
Kirby indicated that the embassy staff were being relocated using commerical, charter and State Department aircraft, and that the U.S. military also had air assets available as needed.
"The Embassy of the United States in Baghdad remains open and will continue to engage daily with Iraqis and their elected leaders — supporting them as they strengthen Iraq's constitutional processes and defend themselves from imminent threats," Psaki said in a statement.
She stressed that Washington "strongly supports Iraq and its people" as they face the militants' onslaught.
American contractors working for the Iraqi government to train local security forces on U.S. military equipment are already being evacuated out of the country.
Additional U.S. government security personnel will join the staff at the embassy in Baghdad "as a result of ongoing instability and violence in certain areas of Iraq," Psaki said.
She urged Americans in the country to "exercise caution and limit travel" to the provinces of Anbar, Diyala, Kirkuk, Nineveh and Salah ad Din, as well as make emergency contingency plans, maintain security awareness at all times and register their travel with the State Department.
Washington has responded to the sweeping unrest by deploying an aircraft carrier group to the Gulf.
President Barack Obama has said he is weighing "all options," while ruling out any return of U.S. combat troops to Iraq, a country they left nearly three years ago after a bloody and costly occupation launched in 2003.
AFP Photo/Ali al-Saadi