U.S. Existing-Home Sales Leap To Eight-Month High
@AFP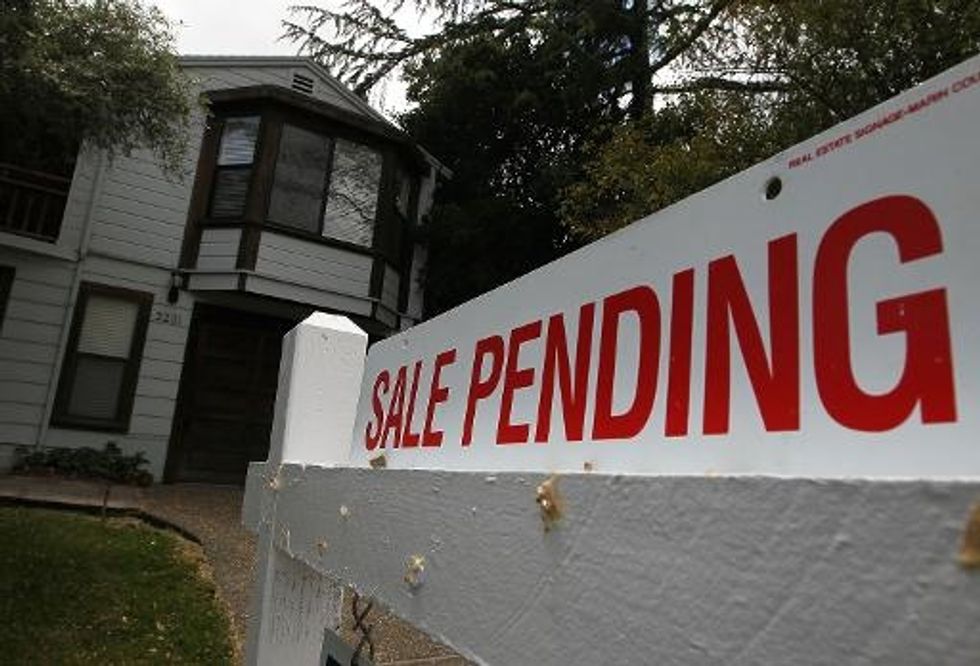 Washington (AFP) — Sales of existing U.S. homes in June hit the highest level in eight months as home price gains slowed to "more welcoming levels," the National Association of Realtors said Tuesday.
Sales of existing homes, the majority of the U.S. housing market, climbed 2.6 percent to an annual rate of 5.04 million in June, the highest pace since October 2013, NAR reported.
The May sales rate was revised upward to 4.91 million from 4.89 million.
June sales of single-family homes, townhomes, condos, and co-ops came in slightly stronger than the analyst consensus estimate of 5.0 million units.
"This is the third increase in a row, the highest level since October and, combined with the upward revision to May, is very encouraging," said Jennifer Lee, senior economist at BMO Capital Markets.
Year-over-year, June sales were 2.3 percent lower, reflecting the housing market's struggle to recover from a long soft patch due to higher mortgage interest rates, lack of inventory that pushed prices higher, and high unemployment. In May, the rate was down 5.0 percent from a year ago.
Lawrence Yun, NAR chief economist, said housing fundamentals were moving in the right direction but that new home construction was needed to curb price gains.
"Inventories are at their highest level in over a year and price gains have slowed to much more welcoming levels in many parts of the country. This bodes well for rising home sales in the upcoming months as consumers are provided with more choices," Yun said.
"On the contrary, new home construction needs to rise by at least 50 percent for a complete return to a balanced market because supply shortages — particularly in the West — are still putting upward pressure on prices."
Housing inventory rose 2.2 percent in June to 2.30 million homes for sale, a 5.5-month supply at the current sales pace, unchanged from May.
The median price for all housing types climbed to $223,300, up 4.3 percent from a year ago. June marked the 28th month in a row of year-over-year price gains.
AFP Photo / Justin Sullivan
Interested in news on the economy? Sign up for our daily email newsletter!