U.S. Expels Three Venezuela Diplomats
@AFP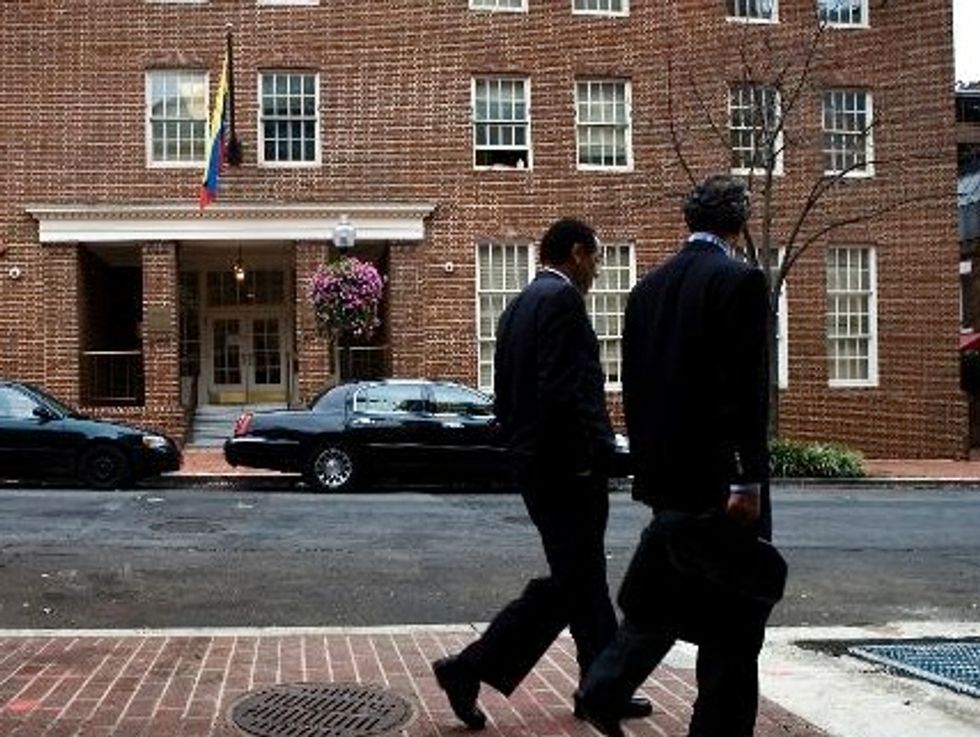 Caracas (AFP) – The United States has expelled Venezuela's charge d'affaires in Washington and two other diplomats in reprisal for the expulsion of three American diplomats from Caracas, both countries said.
The tit-for-tat move came a day after the expulsion of the Americans, accused of plotting acts of sabotage against the government, the Foreign Ministry in Caracas said.
It called the American move unjustified, saying the Venezuelan diplomats had not been meeting with people opposed to President Barack Obama.
In ejecting the Americans, including charge d'affaire Kelly Keiderling, Venezuela had said she and two others had met with the Venezuelan far right — the government's term for the opposition — to finance President Nicolas Maduro's opponents and "encourage actions to sabotage the power system and the economy.
In Washington, a State Department official confirmed the Venezuelan charge d'affaires Calixto Ortega Rios and the other two had been advised Monday they had 48 hours to leave the United States.
"It is regrettable that the Venezuelan government has again decided to expel U.S. diplomatic officials based on groundless allegations, which require reciprocal action," the official said.
"It is counterproductive to the interests of both our countries and not a serious way for a country to conduct its foreign policy," the official.
State Department spokeswoman Jen Psaki said earlier in the day Venezuela's charges appeared to have arisen out of a trip to Bolivar state by the three Americans who "were there conducting normal diplomatic engagement."
"We, of course, maintain regular contacts across the Venezuelan political spectrum. And we maintain a broad perspective on Venezuela and travel frequently ….that's what diplomats do."
Keiderling, the Caracas government said, acknowledged meeting with members of "civil society" as part of her normal diplomatic work.
The foreign ministry blasted this as "a confession of open interference in the internal affairs of Venezuela."
The two countries — at each other's throats politically but eager supplier and buyer of Venezuelan oil — have not had ambassadors in each other's capitals since 2010.
President Nicolas Maduro is a firebrand anti-U.S. populist in the mould of his predecessor, the late Hugo Chavez, who died in March of cancer.
Some analysts in Venezuela said Maduro expelled the Americans to create a fracas and divert people's attention from his country's economic woes, with key municipal elections due in December.
"The United States is the big wild card for the revolutionary government. That is why the government does not want any stability in relations," said Felix Gerardo Arellano, a professor of political science at the Central University of Venezuela.
Venezuela suffers from inflation, acute and regular shortages of basic goods, rampant street crime and other woes. On September 3 an electrical blackout left 70 percent of the country without power for hours.
The government has blamed the opposition, saying it seeks to create social unrest.
Photo Credit: AFP/Brendan Smialowski