U.S. Fast Food Workers Strike To Supersize Wages
@AFP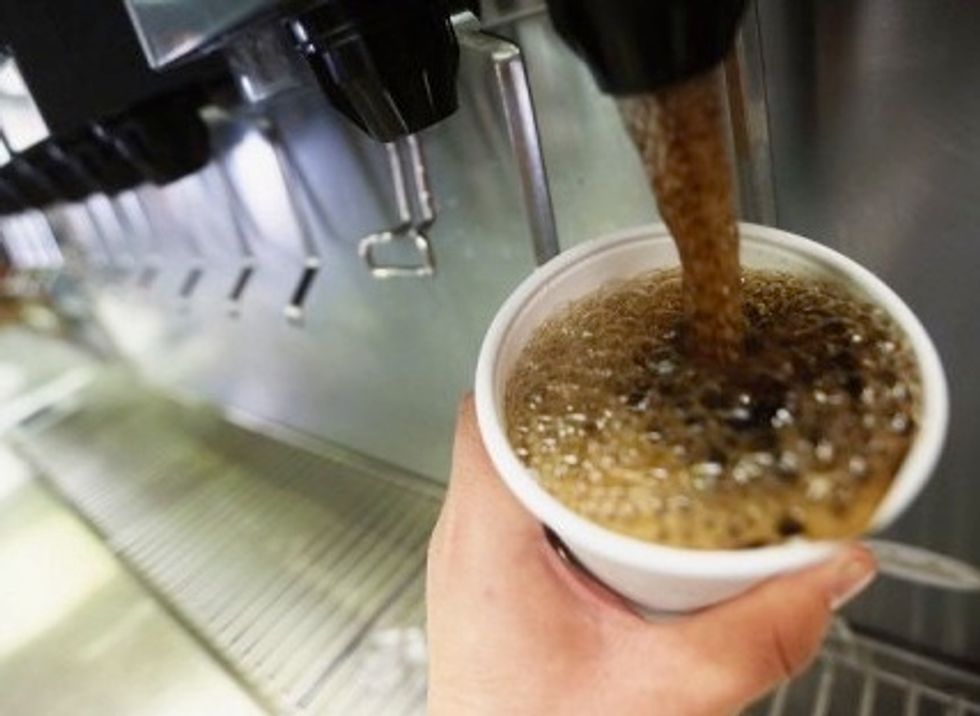 NEW YORK (AFP) – Thousands of workers at McDonald's and other fast food outlets across the United States went on strike Thursday in a growing movement for higher wages in the industry.
Workers in 50 cities joined the strike to fight for $15 an hour wages — double what most currently earn — and the right to form a union without retaliation, organizers said.
In a statement organizers said it would be the largest-ever strike to hit the $200 billion fast-food industry.
The protest movement first began in New York last November with a strike by 200 workers but quickly spread across the country with strikes in July taking place in Chicago, Detroit, Flint, Kansas City, Milwaukee and St Louis.
On Thursday organizers said the strike will hit some 1,000 major fast-food restaurants, including Burger King, Wendy's, Taco Bell, Pizza Hut and KFC.
"Hold the burgers, hold the fries, make worker wages supersize!" read a tweet from Fight for 15, a workers organizing committee.
Shaniqua Davis, 20, mother of a toddler, joined in a protest outside a McDonald's on posh 5th avenue in Manhattan.
She works at a branch of the restaurant in the Bronx where she earns $7.25 an hour.
"They make millions that come from our feet. They can afford to pay us better," she told AFP.
"I have bills to pay. I need to buy diapers. I can hardly buy food. I am treated good but we need more money."
She said if it wasn't for food stamps and help she received to pay her rent "I would already be on the street."
Many of the three million fast-food workers in America don't work full-time and cannot count on tips like those who staff bars and restaurants.
"Many of these workers have children and are trying to support a family," said Mary Kay Henry of the Service Employees International Union, which is supporting the strike.
She highlighted that fast-food workers are no longer only teenagers.
"The median wage (including managerial staff) of $9.08 an hour still falls far below the federal poverty line for a worker lucky enough to get 40 hours a week and never have to take a sick day."
During the previous strike in July, McDonald's said workers' individual contracts were a matter for the franchisees who operate more than 80 percent of the company's outlets around the world.
"Employees are paid competitive wages and have access to a range of benefits to meet their individual needs," the company said.
Photo Credit: AFP/Mario Tama