U.S. Food Firm Sorry Over China 'Bad Meat' Scandal
@AFP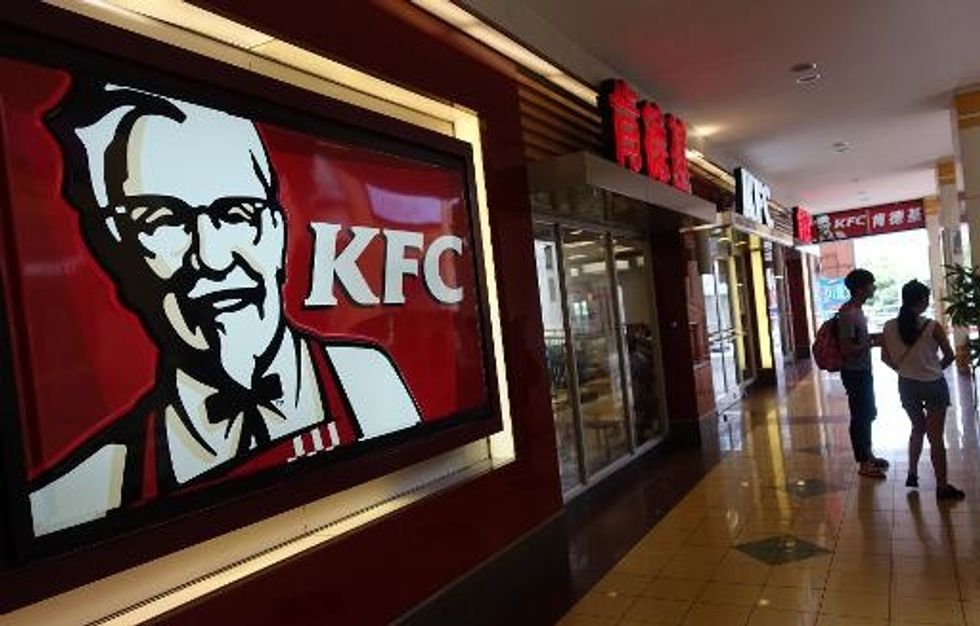 Shanghai (AFP) — The U.S. food supplier at the center of an expired meat scandal in China has apologized, as KFC and Pizza Hut's parent company said it would stop using the firm's products in the key Chinese market.
Shanghai authorities at the weekend shut a plant owned by privately-held OSI Group for mixing out-of-date meat with fresh product, and on Wednesday detained five officials from the OSI subsidiary which operated it.
Chinese state media have taken aim at foreign companies, sparking calls for stronger regulation in a country which has seen repeated problems with food and product safety.
Sheldon Lavin, chairman and chief executive officer of OSI, said he had no defense for the case, according to a statement on the company's China website dated Thursday.
"What happened at Husi Shanghai is completely unacceptable," Lavin said, referring to China unit Shanghai Husi Food Co.
"It was terribly wrong and I am appalled that it ever happened in the company that I own," he said, adding authorities have inspected the company's other facilities in China and had not found any issues.
Besides Shanghai, OSI has eight other production facilities in China, according to its website.
The Shanghai factory's customers in China included McDonald's, KFC, Pizza Hut, coffee chain Starbucks, Burger King, 7-Eleven convenience stores, and Papa John's Pizza, according to the companies.
U.S. burger chain Carl's Jr. also used its products, Chinese media said Thursday.
In Japan, McDonald's and convenience store chain Family Mart sold chicken from the Shanghai factory, but have stopped.
Yum Brands, which operates more than 4,600 KFC restaurants and 1,100 Pizza Hut branches in China, said it will stop using products from all of OSI's factories in the country and threatened legal action. OSI has supplied Yum in China since 2008.
"Yum China will look at the final results of the government inspection and reserves the right to take legal action against OSI Group," it said in a statement posted on its official China microblog late Wednesday.
Yum has sought to reassure Chinese consumers over food safety after an earlier scare over avian influenza and a 2012 controversy over excessive levels of antibiotics found in its chicken.
Separately, McDonald's said it would no longer "cooperate" with OSI's Shanghai factory, but would instead use products from the company's other plants in Hebei and Henan provinces, according to a statement.
AFP Photo / Johannes Eisele
Interested in world news? Sign up for our daily email newsletter!