U.S. Forest Service Says Spending More Than Half Of Budget On Fires
@reuters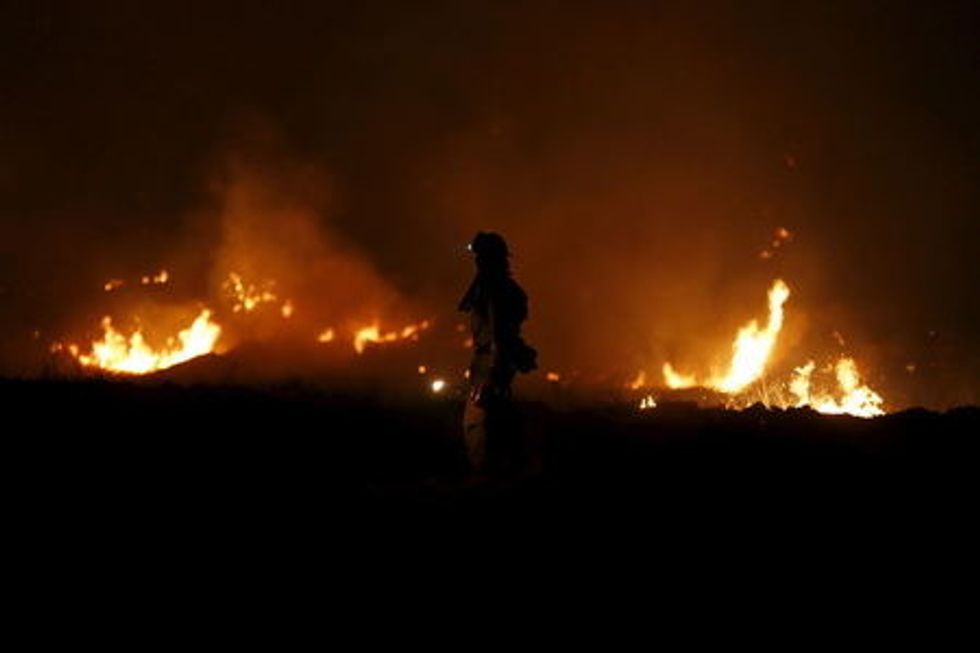 WASHINGTON (Reuters) – The Forest Service for the first time is spending more than half its budget to fight wildfires like those now ravaging the western United States, the agency said on Wednesday.
With the growing threat from climate change and other factors, firefighting costs are estimated to soar to two-thirds of the agency's budget within a decade and divert hundreds of millions of dollars from programs that help prevent fires, the Forest Service said in a report.
Agriculture Secretary Tom Vilsack, whose department includes the Forest Service, said the method for funding firefighting has not changed in generations even as catastrophic wildfires are on the rise.
"The time has come for Congress to change the way it funds the Forest Service," he said in a statement.
The Forest Service, which oversees more than 190 million acres (77 million hectares) of federal forests and grasslands, will spend about $1.2 billion in the current fiscal year on firefighting efforts, or 52 percent of its budget, the report said.
The spending has soared from about 16 percent of the agency's budget in fiscal 1995. By 2025, firefighting costs are estimated to hit $1.8 billion, or 67 percent of the Forest Service budget.
Fire seasons today are 78 days longer than in the 1970s. Since 2000, at least 10 states have had their largest fires on record, the agency said.
Increasing development near forests also drives up costs. More than 46 million homes and more than 70,000 communities are at risk from U.S. wildfires, the report said.
The Forest Service's firefighting costs now are funded from within the agency's budget and are based on a 10-year rolling average. But the soaring costs of fighting fires means that the agency has relied increasingly on transferring funds from non-fire accounts.
The report said legislation before Congress, the Wildfire Disaster Funding Act, would be a partial solution. The proposal would treat wildfires more like other natural disasters, end fire transfers and partly help protect forests from fire outbreaks.
In California, where more than 10,000 firefighters are battling 24 fires, dry conditions and higher temperatures are expected to return on Wednesday, a CalFire spokesman said. Lower temperatures and higher humidity had helped firefighters make progress on Tuesday.
Washington, Oregon, Idaho and Alaska also have experienced intense wildfire activity this summer.
(Reporting by Ian Simpson and Steve Gorman in Los Angeles; Editing by Bill Trott)
Photo: A fire fighter monitors a backfire during the Rocky Fire near Clearlake, California, August 3, 2015. REUTERS/Stephen Lam