U.S. Grants Venezuela Leader Permission To Enter Airspace
@AFP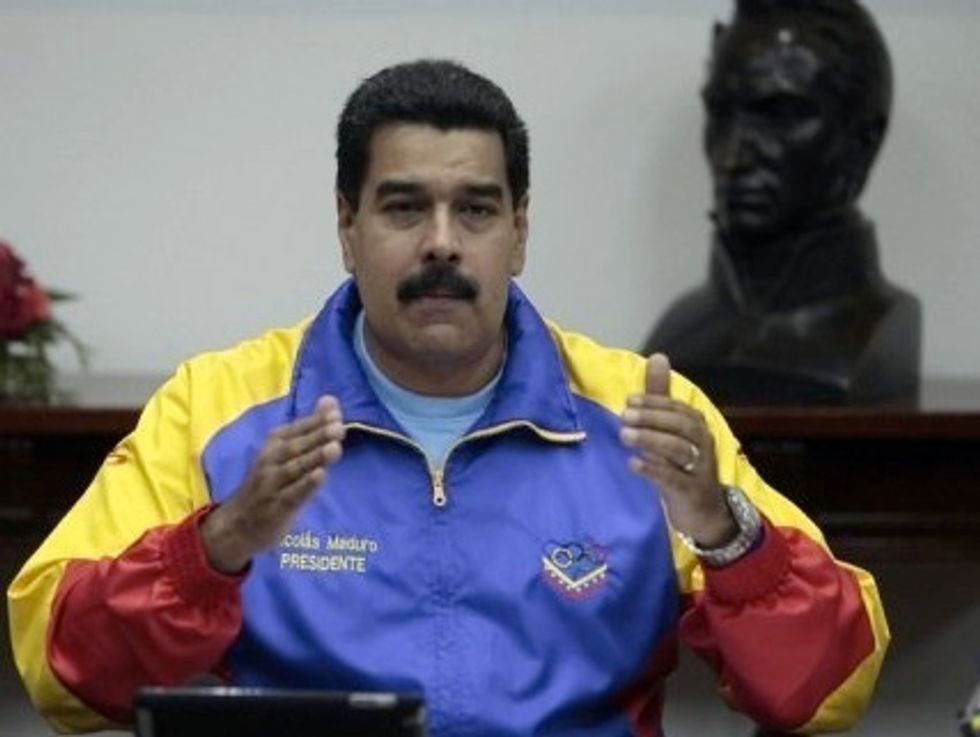 WASHINGTON (AFP) – The United States said Friday it has granted access to its airspace so Venezuela's president can make a weekend trip to China, countering assertions from Caracas that permission was denied.
On Thursday Venezuelan President Nicolas Maduro bristled with outrage at the "serious offense" of denying his plane rights to U.S. airspace over the Atlantic.
The leftist leader — successor to the late anti-U.S. firebrand Hugo Chavez — also accused the U.S. of refusing visas to some of the members of his delegation to the U.N. General Assembly opening next week in New York.
But the United States said it had in fact granted fly-over rights.
"The U.S. has granted permission to Venezuelan authorities to enter U.S. airspace," deputy State Department spokeswoman Marie Harf said in an email.
Harf said that although the request was not submitted properly, U.S. authorities worked with the Venezuelan embassy to resolve the issue.
"U.S. authorities made an extraordinary effort to work with relevant authorities to grant overflight approval in a matter of hours," Harf said.
"As a result we were able to notify the Venezuelan authorities last night that permission was granted."
Harf said the request for diplomatic clearance for the aircraft — which she said was not a state aircraft as required for such clearance — to enter the airspace with just a day's notice.
"Diplomatic flight clearances are required to be made with three days advance notice," she said.
"We advised Venezuela on the correct way to get the clearance and notified their authorities last night that permission was granted," she said.
Photo Credit: AFP