U.S. House Votes Against Iran Deal In Two Symbolic Votes
@reuters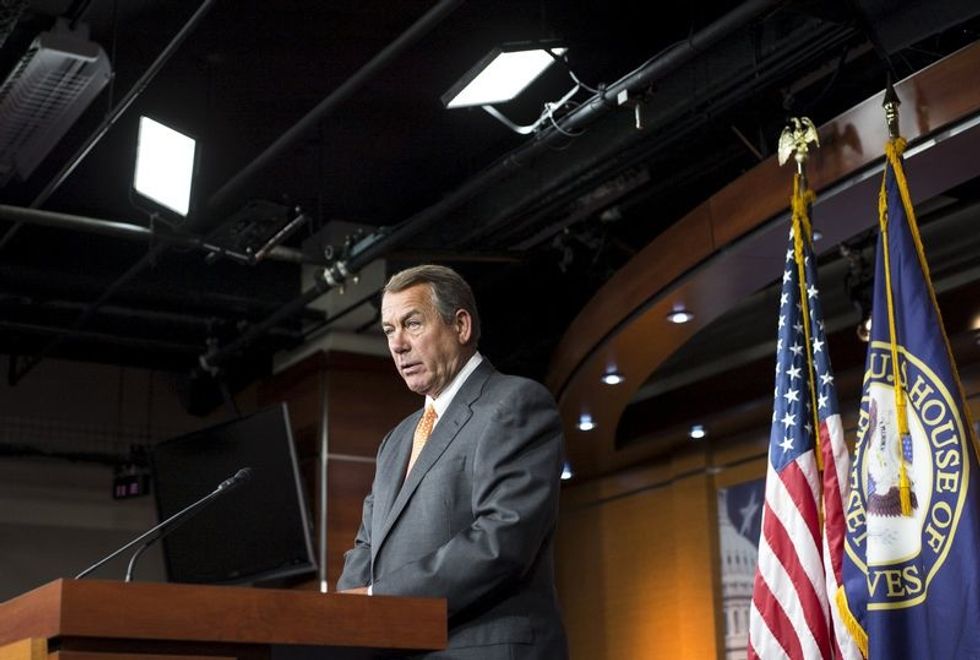 WASHINGTON (Reuters) – The U.S. House of Representatives defeated a resolution backing the nuclear agreement with Iran on Friday, in a symbolic vote engineered by congressional Republicans who object to the deal.
House members voted 269 to 162 against the resolution in a strongly partisan vote, part of an effort by Republicans to underscore their objection to the accord despite a vote on Thursday in the Senate that blocked a Republican-led effort to kill the international pact.
In a second symbolic vote on Friday, the House voted 247 to 186 to pass legislation that would bar Obama from waiving, suspending or reducing sanctions under the nuclear agreement.
To become law, that measure would have to be passed in the Senate and then survive a likely veto.
There are no plans for the Senate to vote on either measure.
(Reporting by Patricia Zengerle; Editing by Eric Walsh)
Photo: Speaker of the House John Boehner (R-OH) speaks during a news conference on Capitol Hill in Washington September 10, 2015. REUTERS/Joshua Roberts