U.S. House Votes In Support Of Ukraine's People
@AFP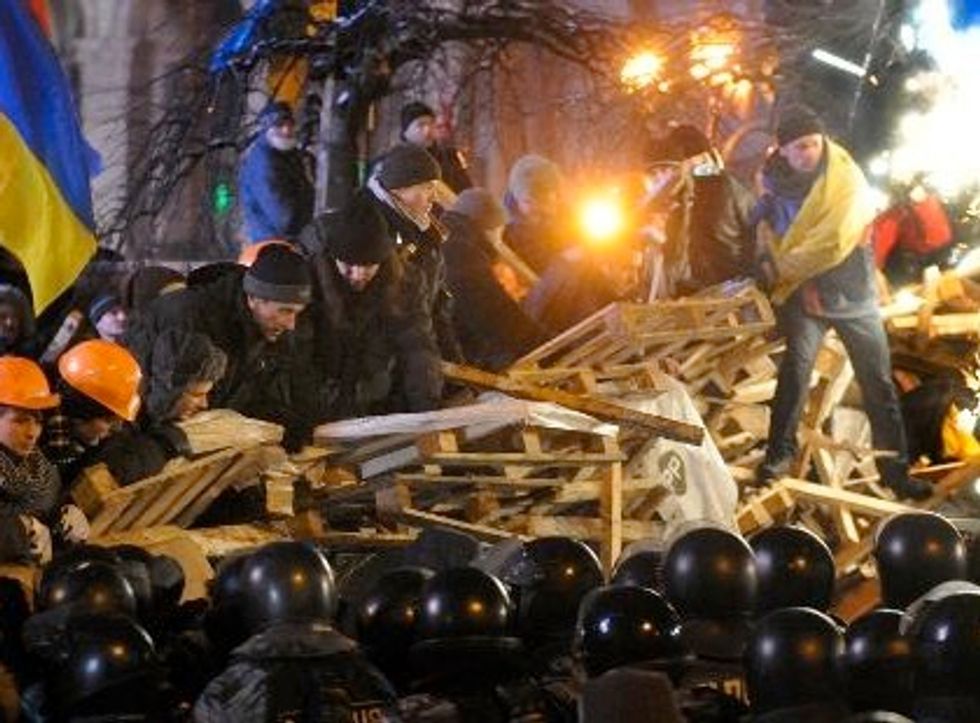 Washington (AFP) – The U.S. House of Representatives passed a resolution in support of the people of Ukraine, urging all parties in the former Soviet state to work for peace.
The text, adopted in a 381-2 vote, says that the House supports "the Ukrainian people's struggle to build an independent, democratic, and strong Ukraine that is free from foreign meddling."
"We call upon the Ukrainian government to exercise restraint and respect the democratic wishes of the people, and we call upon all sides to avoid violence," the resolution stressed.
The ex-Soviet nation of 46 million people has been in chaos since November when President Viktor Yanukovych ditched a historic EU trade and political pact in favor of closer ties with Moscow, stunning pro-EU parts of the population and sparking violent protests.
Since then, what started out as a localized, domestic bout of unrest has snowballed into a titanic tussle for Ukraine's future between Russia and the West, as demonstrations continued and spread to other parts of the country.
Kiev's iconic Independence Square, which has drawn the largest demonstrations, now resembles a war zone, with protesters in army fatigues and bullet-proof vests patrolling an area full of tents and burning log fires.
The U.S. House text voiced concern at authorities' violent repression against demonstrators.
"While we are encouraged by the partial repeal of recently enacted anti-democratic measures, we continue to urge the government of Ukraine to uphold all democratic rights of Ukrainian citizens," it said.
There was also deep worry over Russia's role.
"We are also concerned about reports that Russia is behind recent intercepts and disclosures of American and European diplomatic communications, a clear violation of international norms of diplomacy aimed at dividing the United States and Europe," the U.S. lawmakers added.
EU foreign ministers on Monday reiterated offers of assistance to Ukraine — but only to a new reforming government — and stopped short of any immediate threat of sanctions.
The statement was hammered out after ministers were briefed by EU foreign policy chief Catherine Ashton on her meetings last week in Ukraine with the opposition as well as with Yanukovych.
AFP Photo/ Viktor Drachev