U.S., Israel Split Over Hamas Backing Of Palestinian Government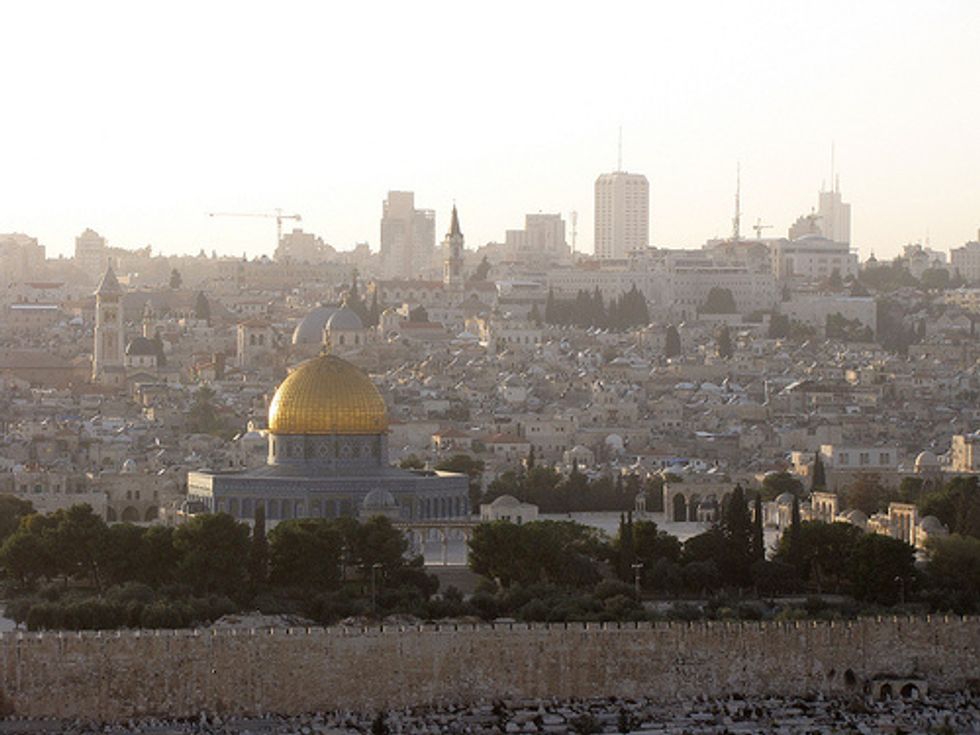 By Joel Greenberg, McClatchy Foreign Staff
JERUSALEM — The inauguration of a Palestinian unity government backed by the militant Islamist group Hamas has opened a public rift between Israel and the United States over policy toward the interim Cabinet sworn in Monday by Palestinian Authority President Mahmoud Abbas.
The announcement by Washington that it would do business with the new government — a Cabinet of technocrats backed by Abbas' Fatah faction and Hamas as part of a reconciliation deal — has drawn sharp rebukes from Israeli officials.
Their remarks reflect mounting concern about growing international acceptance of the new Palestinian government, which received expressions of support Tuesday from the European Union and the United Nations.
Israeli Prime Minister Benjamin Netanyahu, in comments Tuesday to the Associated Press distributed by his office, said the U.S. announcement "deeply troubled" him, adding that Hamas had murdered "countless innocent civilians."
"All those who genuinely seek peace must reject President Abbas' embrace of Hamas, and most especially I think the United States must make it absolutely clear to the Palestinian president that his pact with Hamas, a terrorist organization that seeks Israel's liquidation, is simply unacceptable," Netanyahu said.
In rare open criticism of the Obama administration by an Israeli envoy, Ron Dermer, the Israeli ambassador to Washington, said Israel was "deeply disappointed" by a State Department announcement Monday that the United States intends to "work with" the unity government and maintain American aid to the Palestinian Authority because the new Cabinet doesn't include members of Hamas.
Israel, the United States and the European Union consider the militant Islamist group — which refuses to recognize Israel and has carried out suicide bombings and rocket attacks on Israeli cities — a terrorist organization.
"Had Hamas changed, it would be one thing," Dermer wrote late Monday in a Facebook posting. "But Hamas hasn't changed. It remains as committed to Israel's destruction today as it was yesterday."
"This Palestinian unity government is a government of technocrats backed by terrorists, and should be treated as such," Dermer added. "With suits in the front office and terrorists in the back office, it should not be business as usual."
The Israeli security Cabinet authorized Netanyahu on Monday to impose unspecified "additional sanctions" on the Palestinian Authority, and it reiterated Israel's refusal to negotiate with a Palestinian government backed by Hamas.
State Department spokeswoman Jen Psaki said Monday that Secretary of State John Kerry had phoned Netanyahu before her announcement to inform him of the American position.
"At this point, it appears that President Abbas has formed an interim technocratic government that does not include ministers affiliated with Hamas," Psaki said. "Moving forward, we will be judging this government by its actions. Based on what we know now, we intend to work with this government, but we'll be watching closely to ensure that it upholds principles that President Abbas reiterated today."
Acroll via Flickr