U.S. Jobless Claims Fall
@AFP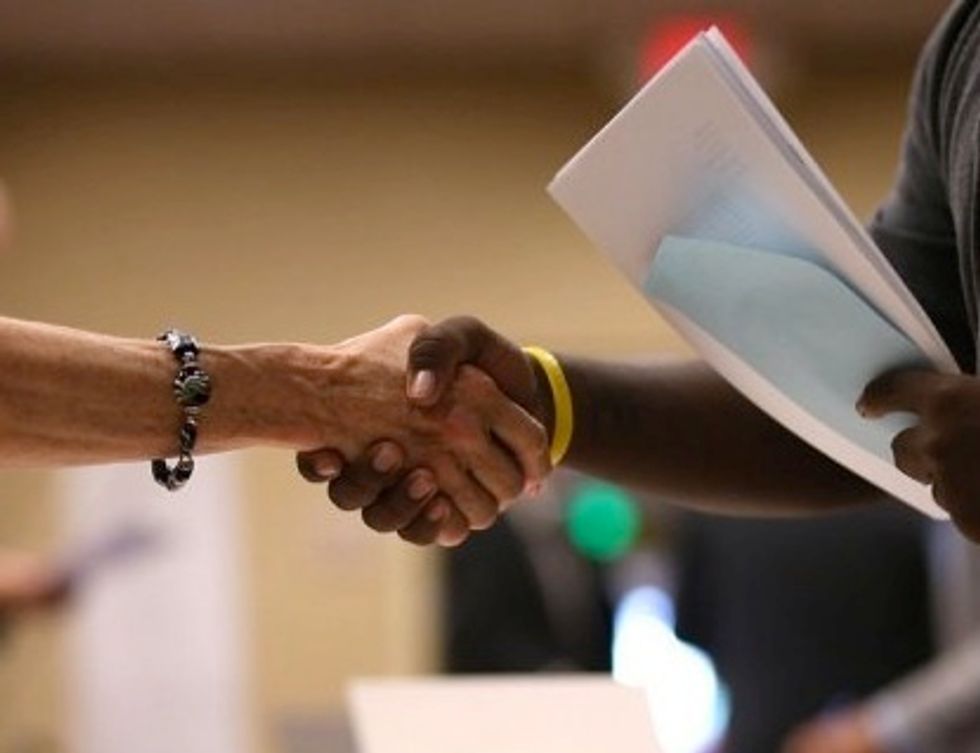 WASHINGTON (AFP) – Fewer people filed new claims for U.S. unemployment insurance benefits last week as the job market slowly improves, government data released Thursday showed.
Initial jobless claims fell to 334,000 in the week ending July 13, a drop of 24,000 from the prior week's slightly downwardly revised reading of 358,000.
Most analysts expected a smaller decline to 348,000.
Claims, a key indicator of the pace of layoffs, have been trending lower. Last week's four-week moving average highlighted that decline, falling by 5,250 to 346,000.
A year ago, the average stood at 375,000.
The Federal Reserve, in its Beige Book report on Wednesday, said the economy has been growing at a "modest to moderate pace" but pointed to employer "reluctance" in some regions to hire permanent or full-time workers.
The Fed has made the reduction of high unemployment, which stood at 7.6 percent for the second month in a row in June, an overarching goal of its big stimulus program.
Photo Credit: AFP/Justin Sullivan