U.S. Jobless Claims Fall
@AFP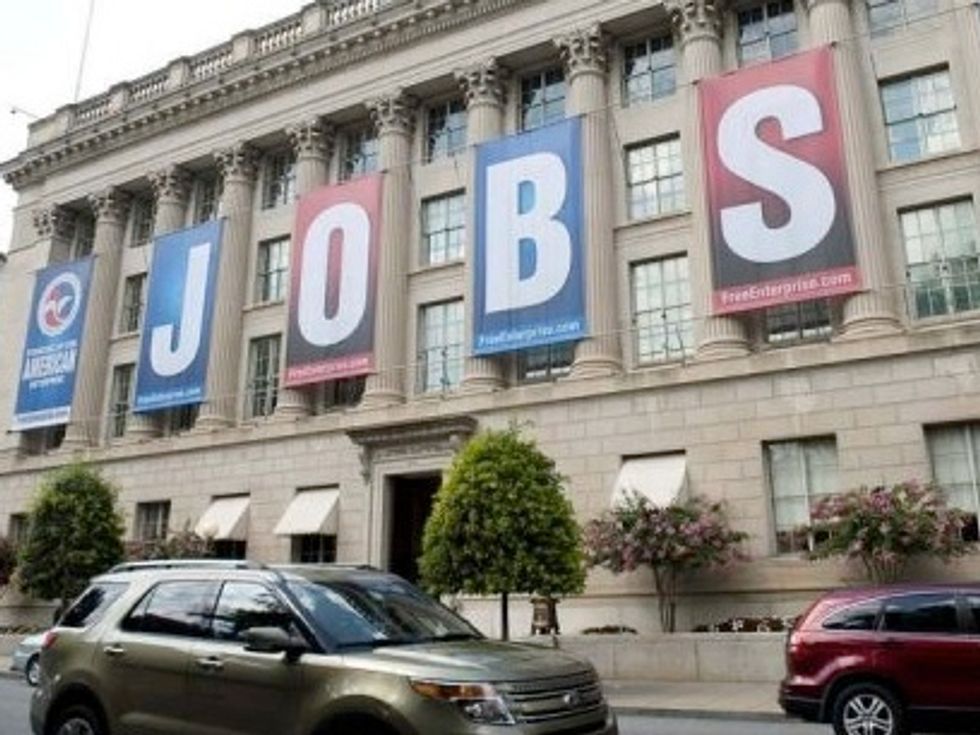 Washington (AFP) – New claims for U.S. unemployment insurance benefits fell last week to 300,000, pulling the trend line to its lowest level in nearly seven years, the Labor Department said Thursday.
New claims, a sign of the pace of layoffs, fell by 27,000 in the week to May 24. The four-week moving average fell to 311,500, the lowest since August 11, 2007.
The figures indicated a modest but continuing tightening in labor markets — fewer layoffs and strengthening monthly numbers for job creation.
The U.S. economy added 288,000 jobs in April, the strongest job growth in more than two years.
The unemployment rate fell to 6.3 percent from 6.7 percent in March. That was the lowest level in nearly six years, though in part it reflected a climb in dropouts from the labor force.
AFP/Saul Loeb