U.S. Jobless Claims Fall
@AFP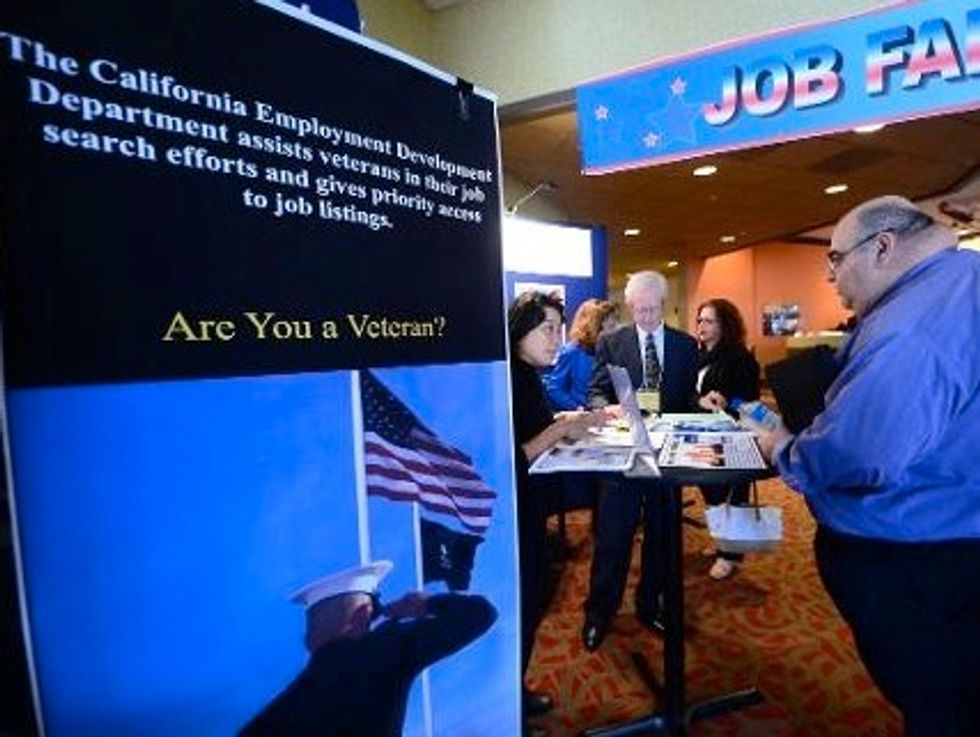 Washington (AFP) – New U.S. claims for unemployment insurance benefits fell last week, continuing to point to a downward trend in job losses, official data released Thursday showed.
The Labor Department said initial jobless claims fell by 6,000 to 312,000 in the week ending June 14, following three straight weeks of gains. The previous week's level was revised up to 318,000 from 317,000.
The number of new claims last week came in slightly below the consensus estimate of 313,000.
First-time claims, a sign of the pace of layoffs, have been declining over the past year amid job growth that has picked up in recent months.
The four-week moving average, which smoothes weekly volatility, was 311,750, compared with a revised 315,500 the prior week. A year ago the moving average stood at 346,500.
For all people receiving unemployment insurance benefits, the four-week moving average tumbled by 21,750 to 2.58 million, the lowest level since early November 2007.
Jennifer Lee, senior economist at BMO Capital Markets, said the fall in claims was a positive sign for the June labor market report due on July 3.
"The level of claims is nicely below the level that prevailed during the prior survey period, which suggests that the solid trend in job creation continued in June," Lee said.
The unemployment rate is at a six-year low of 6.3 percent, and the economy added more than 200,000 jobs for the fourth straight month in May.
On Wednesday the Federal Reserve held its ultra-easy policy course steady, predicting "moderate" growth in the economy this year.
"Labor market indicators generally showed further improvement… and labor market conditions will continue to improve gradually," the Federal Open Market Committee said in a post-meeting statement.
AFP Photo/Frederic J. Brown